GIVI and Motorcycle Racing
More than just branding
When Mr. Giuseppe Visenzi started racing motorcycles in 1962, he probably did not know his destiny was to benefit other motorcyclists in the future.
Mr. Visenzi started racing in the 125cc category from 1962 to 1966, before switching to the 350cc class from 1968 to 1970. He finished 3rd in the 1969 championship behind Silvio Grassetti and one motorcycle racing legend by the name of Giacomo Agostini.
After retiring from racing, Mr. Visenzi started up a company in 1978, which produces accessories for motorcycles and motorcyclists. Combining the first two letters of his first and last names, he christened his company "GIVI."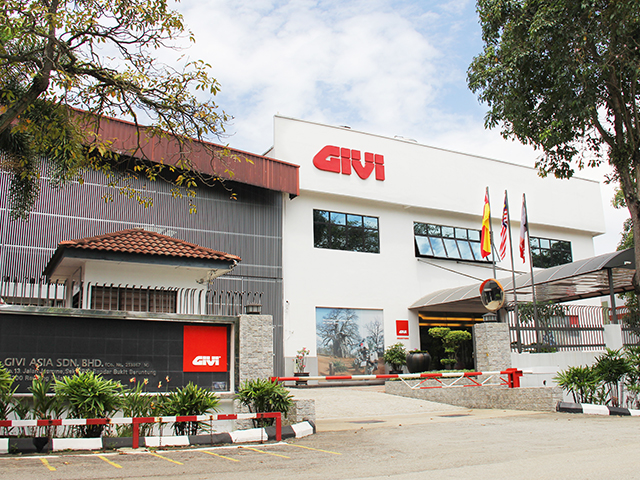 Today, GIVI is a global conglomerate with factories and facilities in 11 countries.
But, Mr. Visenzi's passion for motorsports has never diminished. If he cannot ride, then he can support those who have the passion as he does. In doing so, he could also see the development of talented riders into champions.
GIVI has long been involved with motorsports. As MotoGP is now the staple of what the global audience sees, we may be unaware that GIVI supports many other forms and categories of two-wheeled motorsports around the world.
Here are the few among many teams and series sponsored by GIVI.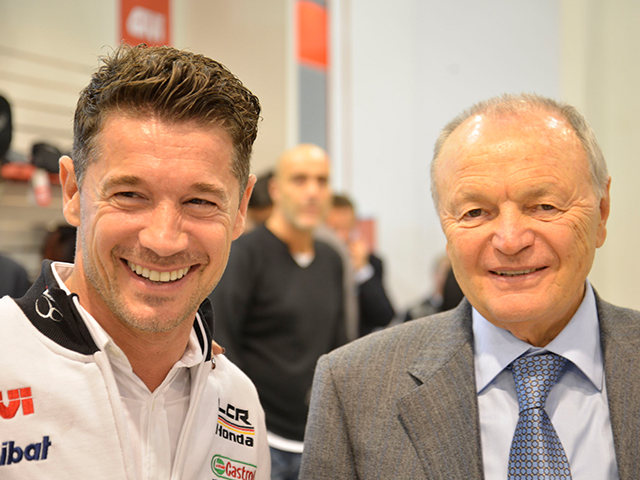 Team LCR Honda and Ducati Motogp Team
GIVI has been the supporter of the Team LCR since 2001. The team owner, Lucio Cecchinello-hence the team's name Lucio Cecchinello Racing-was himself an accomplished World 125cc GP rider. He had won 7 races in his career between 1993 to 2003.
Team LCR is seen as the hotbed for new talents in MotoGP. The best example was Casey Stoner who rode for the team in 2006 before leaving for Ducati in 2007 and winning the MotoGP title.
Team LCR Honda currently enjoys the services of Cal Crutchlow and rookie Takaaki Nakagami.
GIVI has also started sponsoring the factory Ducati MotoGP Team since 2016. Andrea Dovizioso came agonizingly close to winning the title in 2017.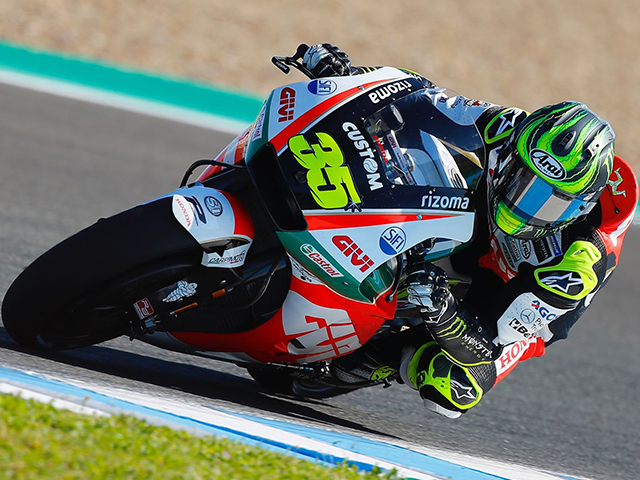 Yuzy Racing Team
GIVI has been working with ex-250cc GP, ARRC and Cubprix champion and rider, Shahrol Yuzy since 2013, by supporting his team which is currently called Yuzy Racing Team.
The Malaysian Cubprix series is now the place where young Malaysian talents are spotted before they move up the ranks to other regional series such as the Asian Road Racing Championship, or Asia Talent Cup, or the Spanish CEV.
Shaol Yuzy's team competed in the CP150 and CP115 categories in 2018.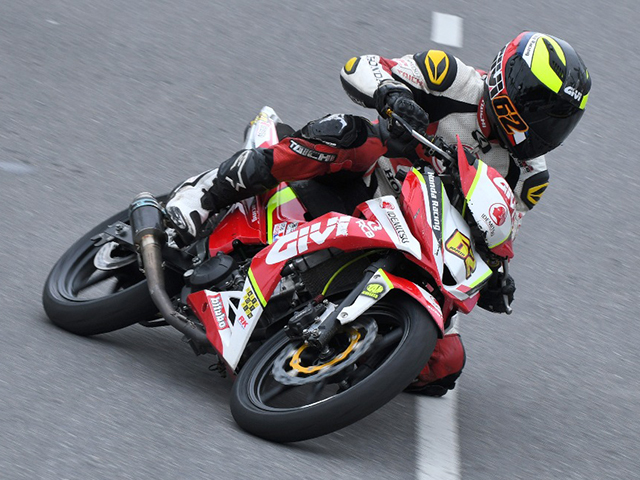 GIVI Rimba Raid Mat Daling 2018
GIVI does not only sponsor teams and riders but also an entire race itself. Rimba Raid is Malaysia's premier non-factory off-road event in which owners participate with their above-650cc dual-purpose motorcycles. The Rimba Raid raid event at Mat Daling, Pahang was different, however, as the organizers shifted into a rally format, besides a jungle enduro and river sand bar race.
GIVI was committed to introducing our range of off-road and adventure gear that have been rigorously tested for such extreme conditions. They fully benefit the riders in terms of safety and comfort in equal measure.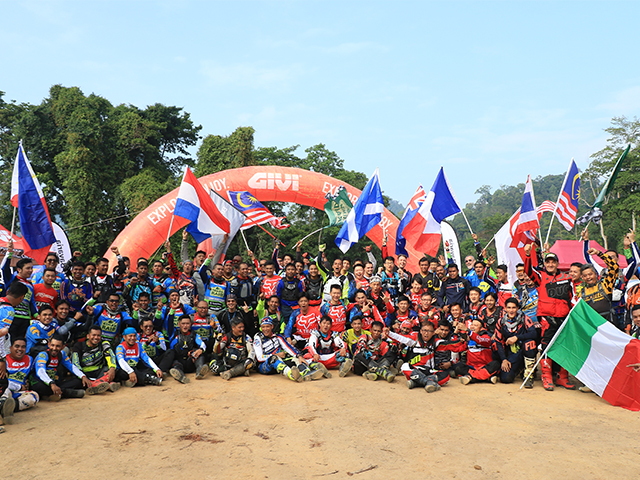 Le Tour De Langkawi 2018
Since it is a cycling event, GIVI did their part by providing 200 helmets to the traffic police and marshals of the event. Again, such partnership is due our belief that we could provide the utmost protection and comfort to those who worked hard in enduring the safety of the participants.
Team Kawasaki Puccetti Racing
GIVI is currently in association with Team Kawasaki Puccetti Racing.
The team had the 5-time World Supersport Champion Kenan Sofuoglu as their rider but complications and repeated injuries has forced him to retire this year. The Turkish rider was also infamous for his 400 km/h run on a Kawasaki Ninja H2R.
Sufuoglu's friend and compatriot, Toprak Razgatlioglu competed in the Superbike category.
The team is also competed in the Stock1000 class.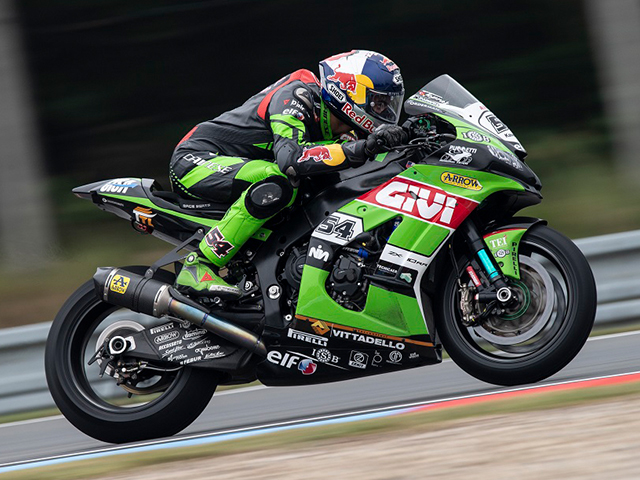 Team HRC Monster Energy Honda Rally
GIVI has worked with top teams in the world's toughest off-road event The Dakar Rally for a very long time. Earlier this year, GIVI sponsored the works Team HRC Monster Energy Honda Rally outfit. The team's rider, Kevin Benavides, came home in 2nd place overall.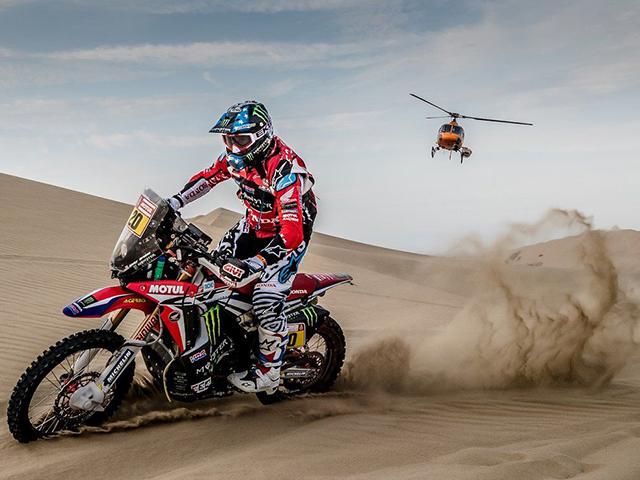 Alessandro Botturi
Off-road Factory Yamaha rider Alessandro Botturi was another Dakar rider sponsored by GIVI in 2018. However, a nasty crash forced him out of the rally.