8 MISTAKES WE SHOULD NOT DO TO OUR MOTORCYCLE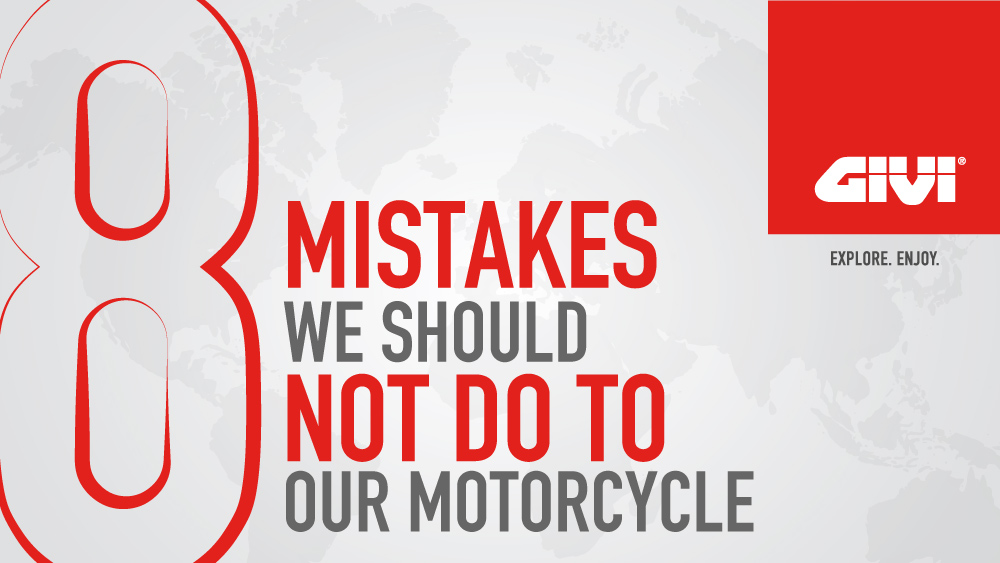 Maintaining and taking care of our motorcycle is not a difficult affair, especially in this age of solidly built and reliable motorcycles that require almost no meddling by the owner.
However, there are things we can do wholly wrong or that we should not take for granted, because they will destroy even the most "bulletproof" motorcycle. Here are 8 critical mistakes that we should not do to our motorcycles.
Using car engine oil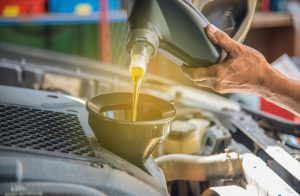 This is a cardinal sin that will destroy possibly not the engine, but the clutch and transmission in the long run.
The reason is because a car engine does not share its oil with the gearbox and clutch. Conversely, motorcycle engines do share their lubrication with the gearbox and clutch. Hence, car engine oils:
Do not guard against shearing forces of the gears in the transmission.
Are not formulated to prevent clutch slip.
Are not formulated for high RPMs motorcycle engines are capable of.
Are not formulated to withstand the high heat of motorcycle engines.
Can contain friction modifiers for fuel saving, but this formulation will cause the motorcycle clutch to slip.
Disregarding periodic service/maintenance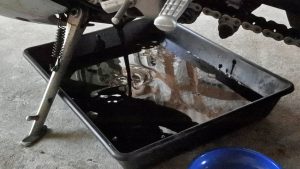 Never miss the oil change. Motorcycle manufacturers usually specify a certain mileage in addition to a time period for oil changes – for example, "12,000 km or 12 months, whichever comes first". Note that you should also change the oil if you have not logged the mileage but have reached the specified time frame. The engine oil performs many functions besides lubricating the moving parts. These include keeping rust at bay, cleaning the parts of dirt, removing soot from to fuel combustion, keeping the engine cool, carrying away microscopic metal shavings. An old oil will be full of these contaminants, so do replace the oil filter, too.
Other periodic maintenance include (but not limited to):
Spark plug change.
Air filter cleaning or replacement.
Fork service.
Valve adjustment.
Coolant change (if your bike is liquid-cooled).
Brake fluid change.
Brake caliper servicing.
Tuning the ECU.
Please refer to your owner's manual for the intervals.
Not maintaining the drive chain
The drive chain needs to be cleaned and lubricated every 400 to 500 km (usually corresponds to two tankful of fuel). A dirty chain shortens its lifespan, besides sapping engine power and increasing fuel consumption. Remember to also check the chain's tension and adjust it accordingly.
Not checking on the tyres
Always best to check the tyres everytime before AND after you ride. Doing so allows you to spot a puncture, damage, or uneven wear before the next time you ride the bike. Do check the inflation pressure also.
Not cleaning the bike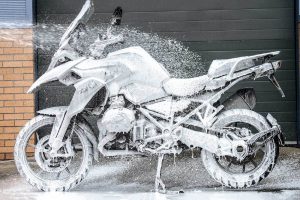 Leaving the bike dirty will cause problems. The bike will gather not only dust, but all sorts of additional contaminants in the air including oil, dirt, dirty water that could damage the paint and components.
Over-tightening bolts
Raise your hands if you use a torque wrench when working on your bike. Not many hands. Over-tightening bolts is an unfortunately common problem. Many mechanics and owners are so ham-fisted they have rounded the bolt or stripped the thread. Most common parts to take the brunt are spark plugs, exhaust studs and sump plugs, as well as the rear wheel's axle nuts, steering head bearings and oil filters. We should check the owner's manual for all torque settings and use a quality torque wrench when tightening any bolts. Spark plugs should be tightened by hand and then turned 90-degrees with a spanner – no more.
Beware the mechanics who resort to the pneumatic driver, which makes it almost impossible to loosen the rear wheel nut to adjust the chain. Worse, it may destroy the wheel bearings.
Using incorrect tools/using the correct tools incorrectly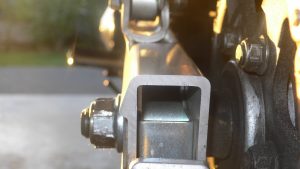 There are some owners who use make-do tools for a variety of jobs. For example, using a pair of adjustable wrenches in place of correct size of spanners, or a straight edge screwdriver when there is no Phillips head.
Then there is the manner of using the right tools incorrectly… There is no point of having a nice Snap-On cart and tools if one does not know how to use them correctly. Such as not letting the spanner fit flush with the bolt/nut before turning. Or double-, even triple-clicking the torque wrench. The most common: Using a centre punch to adjust the rear suspension's collar rings.
Using the wrong tyres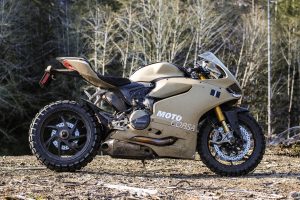 There real rule for using what type of tyres but let us apply some common sense.
Best use sport tyres if you have a superbike. NEVER use racing slicks for riding on public roads. Also, sport-touring tyres may not be well suited to the dynamics and chassis balance of sportbikes. Additionally, do NOT use GT rated tyres on your sportbike. GT tyres are meant for heavyweight touring motorcycles.
Using sport tyres on your sport-tourer is fine but do not expect high mileage and high grip in the rain. Use GT tyres only if your bike is in the heavyweight category.
You can use off-road biased adventure tyres on your dual-purpose bike, but do not expect high grip levels on the road. Vice-versa, use can use road-biased adventure tyres but do not expect good traction if you ride off-road.
Besides these, DO NOT fit wider tyres on your standard wheel. Also, DO NOT fit tyres of lower weight index than specified by the motorcycle manufacturer. Similarly, DO NOT fit tyres of lower speed index.
Conclusion
There you go. All these tips are derived from common sense. Think of the consequences and you should be fine.