RETROMANIA GRAND GATHERING 7.0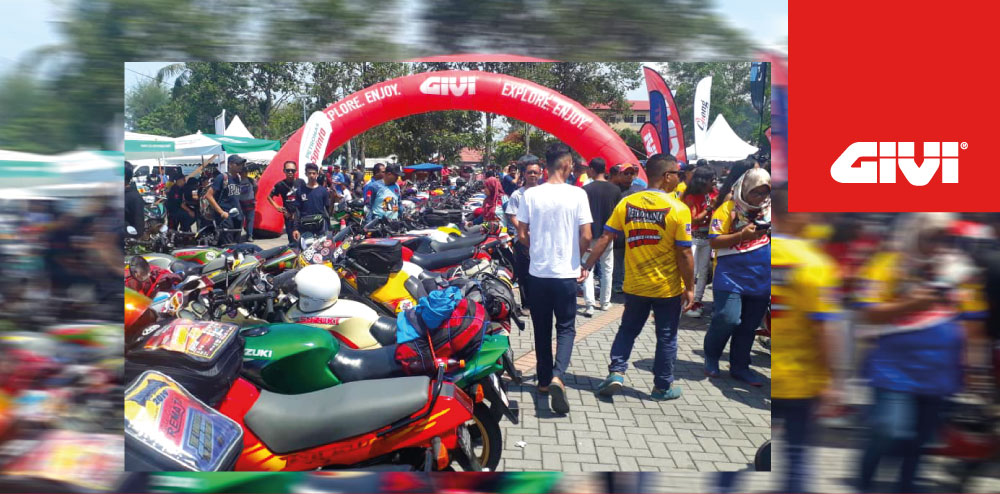 13 – 14 APRIL 2019
Retromania Grand Gathering!
Over 40,000 bike fans attended Retromania 7.0 in Dataran Morib which happens to be the largest gathering of collectors and enthusiasts of retro machines of all sorts. Despite the intense heat and humidity of the weather, the event which was held from 13th & 14th April 2019 had once again managed to become a crowd puller and officially sealed the title as the largest gathering of retro machines in the region.
GIVI as an event sponsor had glorifed the event with its show bus, The Red Explorer. During the event, we were given the most strategic location; hence attracting large crowds throughout the event. With this, Retro bike fans utilised the golden chance to find out more about the displayed GIVI products, our offers and services. The ever popular Retro E20N Monolock Topcase, sold out within the first two hours!
Anita Yusof, Givi Brand Ambassador made a special appearance at our booth and had a memorable time with her fans. She also took this opportunity to promote her latest book; Global Dream Ride Series Two. A big shout out of appreciation to our co-branding partners, Red bull and GoPro as well for making the activation with customers a truly interesting experience. So stay tuned for the next appearance of The Red Explorer at our next big event entitled Serlahkan Kehebatan 11.0 in Muar, Johor this 20th April.
See you guys there!!!