One Death every 90 Minutes due to Road Accidents in Malaysia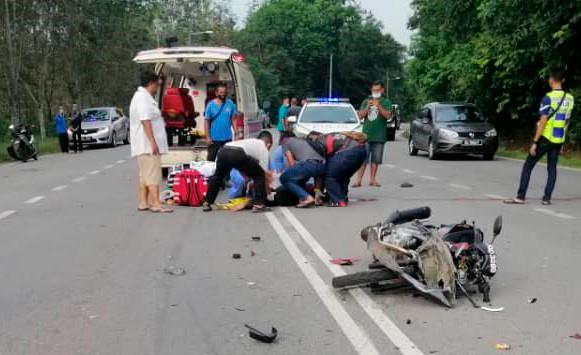 One death every 90 minutes. 90 minutes or one-and-a-half hours is the average runtime of a movie.
Alarming is right word to describe it, because that is the rate of deaths due to traffic accidents in Malaysia, totalling 6,067 fatalities in 2022 alone. The unfortunate number is the result of 545,630 recorded accidents, which is equivalent to 1 accident per minute.
Oh, it is just because movement restrictions have been removed post Covid-19 pandemic, right? No, these statistics are worse than prior to the pandemic.
The Chief Executive of Safe Kids Malaysia of University Putra Malaysia (UPM), Professor Kulanthayan K. C. Mani said, "This situation is worrying and should be seen as a 'traffic pandemic'," during the 7th United Nations Road Safety Week recently. The situation is seen as an upward trend as private vehicle ownership increases at an exponential rate.
On the other hand, public transportation modes such as buses and trains are still the safest, judging by the low accident and death rates. The Professor therefore urged the Government and public transportation companies to always upgrade their infrastructure and facilities, such as walkways and bicycle lanes. There should also be a concerted effort in encouraging the switch to public transportation en masse.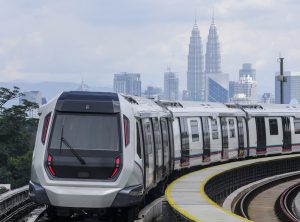 Image: Dimsum Daily
If one death every 90 minutes is a scary thought, do bear in mind that not every accident or even cause of death resulting from a traffic accident is reported to the authorities, thus the actual number must be much higher.
And it is no surprise that the majority of accidents and fatalities involve motorcyclists and their passengers. A separate research shows that an average of 8 motorcyclists or pillions are killed every day, 60 per week, and 243 every month for the last 10 years. A total of 89,953 motorcyclists have died on Malaysia's roads between 2001 and 2021.
While not plugging our own programs and efforts, GIVI has always placed motorcyclist and pillion safety as priority. That is why GIVI has and will continue to organise or sponsore road safety campaigns and agencies for many decades. We have also partnered with various individuals or schools that provide safety riding courses and recommend that you attend these. In the meantime, we urge all motorcyclists to be extra vigilant and careful on the road. Safety begins with us.