MARSHAL RIDING SAFETY COURSE LEVEL 2 – SOUTHERN TOUR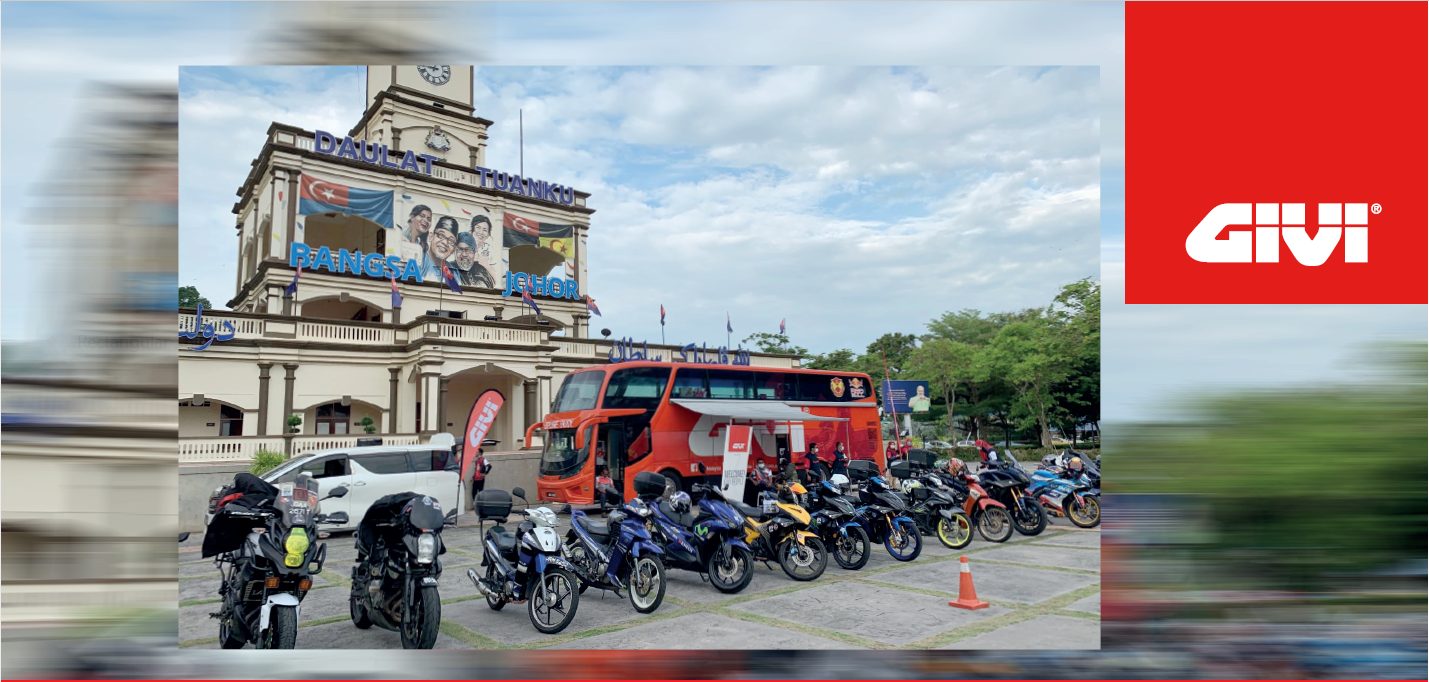 3 APRIL 2021
A day after the "Jelajah Kempen Keselamatan Jalan Raya PERKESO" The Red Explorer made another appearance at the Marshal riding safety course southern tour – Level 2 in Muar, also supported by the local authorities including Muar District Office, Police Diraja Malaysia (PDRM), and the Malaysian Road Transport Department (JPJ).
It was a great success for a practical session in Muar, they had covered a total of 250KM on the road visiting astonishing tourist spots. On this route, they were tested on the application of accurate speed, spacing, hand signaling, and controlling the group ride techniques. It's not only about marshaling techniques, is all about safety in motorcycling when you're in a group.
After half an hour on the road, they stopped at the first pit stop, Jeti Pengkalan Parit Tiram for having some breakfast there. After that, they continued to pit stop 3, Muzium Bukit Kepong. It took about a 1-hour journey. Upon arrival, we were welcoming by Supervisor of the Galeri Darurat, Bukit Kepong, Tuan Sarjan Mohd Roslan bin Abdul Abdul Rahman. There was a short Signing ceremony by the Yang Di-Pertua En. Jamil Hasni bin Abdullah from the Muar Municipal Council at the gallery. The next pit stop was Pusat Betta Persephone Air Hitam. This place was the largest pineapple plant in Muar and we're we welcomed also with "Gandos" a traditional delicacy from Javanese culture.
Later, they had stopped at Sungai Balang and we're welcomed by the traditional dance "Barongan" and "Silat Warisan". At there, Wazi as the Qualified Instructor for this program, had given his comment on their marshaling techniques and motorcycling safety along the riding journey.
After 9 hours of the training, the closing and certification ceremony was held at the Official residence of Muar District Officer, Tuan Haji Mustaffa Kamal Bin Dato' Haji Shamsuddin. The certificate ceremony was also officiated by him and the brand representatives.
Overall, the southern tour for level 2 in Muar was memorable for us and the participants. We hope this initiative will improve their safety awareness on the road especially during riding in a group. It's not about how you lead, it's about how you handle your group safely.