Lightweight Adventure Bikes in Malaysia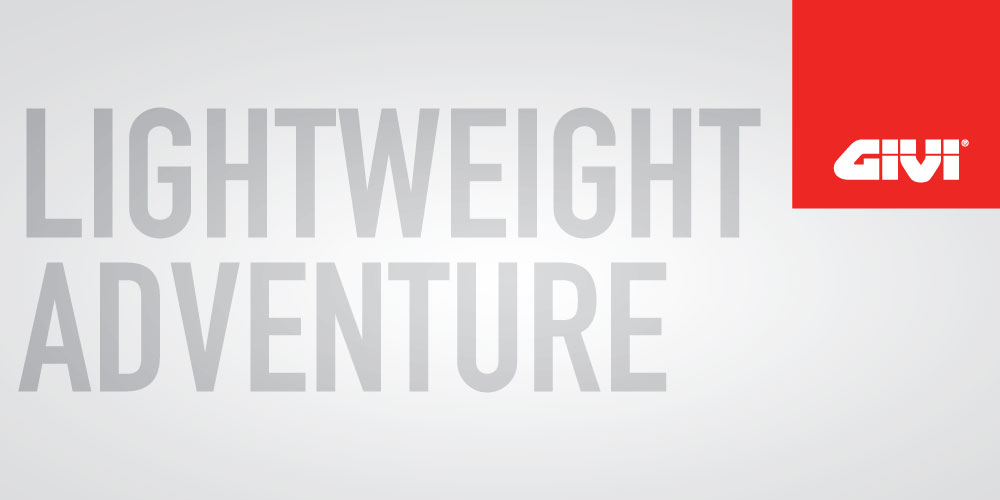 Say the words "adventure" bikes and our thoughts will inadvertently drift towards the BMW R 1250 GS. The lineage of that motorcycle had been so highly promoted that it seems like it's the "Colgate" or "Maggi Mee" of the adventure bike market.
But there are a whole lot of small capacity and lightweight adventure bikes in the market – discounting the truly dirt-oriented enduro bikes.
While not being as technically advanced as their big-cc counterparts, the smaller bikes offer accessibility to beginner and veteran riders alike, besides ease of operation and maintenance. They can also carry luggage for long-distance rides and are economical in terms of fuel consumption. Being light also means that it is easier for riders to pick them back up if they tipped over.
Let's take a look at these "mini" adventurers.
BMW G 310 GS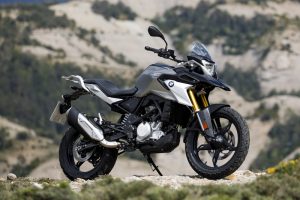 BMW G 310 GS – Courtesy of motonline.com.br
The BMW G 310 GS followed in the footsteps of the G 310 R roadster (standard/naked bike). Its styling cues are unmistakably BMW GS.
Featuring a 313cc, single-cylinder, four-stroke engine which it shares with the TVS Apache 310RR, it shows how a simple, lightweight and uncluttered machine could actually be a whole lot more fun.
The engine is responsive and torquey for a small engine at the same time, which means you can actually hoof the bike at some speed on the highways to your off-road destination.
The suspension is basic but well-calibrated for both road and off-road use.
Only thing is the wheels are cast-alloy 19-inch and 17-inch items. Replace them with wire-spoked wheels and you'll have a great time with the bike in the jungle.
Honda CRF250 Rally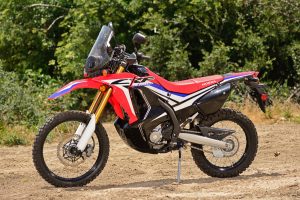 Honda CRF250 Rally – Courtesy of dirtbikemagazine.com
Arguably the best-looking lightweight adventure motorcycle, since its styling was lifted from the HRC CRF450R Rally raced in the Dakar Rally. The build quality is also the best among this group, typical of Honda. It is also the most off-road oriented.
The CRF250 Rally features LED lighting, a fairing for decent wind protection, and LCD instrumentation. Its 250cc, single-cylinder engine was adopted from the CBR250RR and is a lively screamer yet economical.
The bike is not a motocrosser but a trail bike, instead. As such, the suspension is on the plusher side to soak up even the most gnarly of bumps.
Look for the CRF250L is you crave a more enduro offering.
A great buy, we dare say.
Kawasaki Versys-X 250
Kawasaki Versys-X 250 – Courtesy of www.biketurkiye.com
The tagline is "Any road, any time." Kawasaki seemed to have built the model off the KLR650's DNA.
The engine is derived from the previous Ninja 250, along with the slip-and-assist clutch but has been retuned for more low-end and mid-range torque. It is also frugal on fuel as the tank could last for as far as 400 kilometres between fill ups.
The bodywork gives an appearance of a larger bike and provides pretty good wind protection for road riding. While the Versys-X is definitely more road-oriented, it is decent when ridden off-road too, due to the long-travel suspension and 19" front and 17" rear wheels.
Kawasaki had also designed mounting points into the bike to carry lots of luggage.
WHAT ARE NOT HERE?
Yes, we have only three lightweight adventure models in Malaysia (how sad). These are the ones that are not here yet.
Suzuki V-Strom 250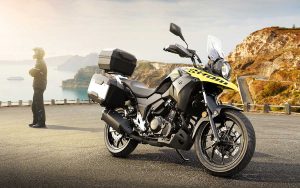 Suzuki V-Strom 250 – Courtesy of Suzuki
The V-Strom 250 fits into the V-Strom family among its 650cc and 1000cc brothers.
But while its bigger brethern are powered by V-Twin engines, the little guy's engine is a parallel-Twin. Additionally, while the bigger bikes are off-road capable, the V-Strom 250 is very much a road bike.
Suzuki was honest during its launch, calling it a commuter bike with more low-end and mid-range torque that's friendly to beginners.
However, you could still ride it down a mild unpaved trail and doesn't intimidate at all, so as Suzuki said, it is a great start for beginners to experience a taller bike and some light off-roading.
KTM 390 Adventure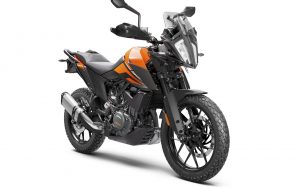 KTM 390 Adventure – Courtesy of KTM
Knowing the Austrian giant and their "Ready to Race" tagline, the 390 Adventure promises to be an exciting lightweight adventurer.
Developed over 8 years, this bike may just become the class leader. The engine is derived from the ultra-fun 390 Duke and RC 390, while its styling closely resembles the revolutionary 790 Adventure.
We should get a kick-a$$ lightweight adventure bike that many have been waiting for.
Just hope it is sold at a great price!
CONCLUSION
You are welcome to visit GIVI Point concept stores throughout Malaysia for the latest luggage and accessories for these bikes. GIVI's products are well-developed and tested in the toughest conditions to ensure years of reliable service.