How to Break in a New Engine?
You've just picked up your shiny new bike from the dealership and looking forward to a weekend ride with your buddies, maybe another convoy or two, and that long-a$$ trip to Chiang Rai, Thailand for a taste of the famed 1,000 Corners.
But hang on! You need to break in that new engine first.
There are so many myths and half-truths floating around the internet. One friend says ride it hard, the other says no you shouldn't. Members of the forum will begin commenting provide various tips before going on to fight about Star Wars.
So, here is the definitive guide to breaking in your new engine – correctly!
Read the owner's manual and learn the manufacturer recommended break-in procedures.
Check the oil level before you start the engine.
Allow the engine to warm up before riding hard, and don't rev a cold engine to high RPM.
Choose a road with light traffic (or trail) where you can safely run the bike up through (at least) the lower gears.
Avoid fast starts and hard braking, except in an emergency.
Avoid lugging a new engine. Downshift to prevent lugging.
Avoid riding at constant speeds for extended periods. Vary engine RPM and load as you ride.
If possible avoid riding on major highways for the first few hundred miles, as this usually leads to riding at a steady speed and rpm for longer periods.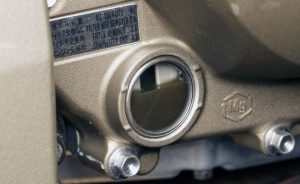 As the break-in process progresses, continue increasing the amount of miles you ride. Each time add 1000 rpm or so to the rev range you're using (as long as that is consistent with factory recommendations and doesn't over-rev the engine).
Stay with conventional motorcycle motor oil for the first one or two oil changes. and of course replace the oil filter. Save receipts and keep records of all service that you do on the machine. This is particularly important to preserve your warranty.