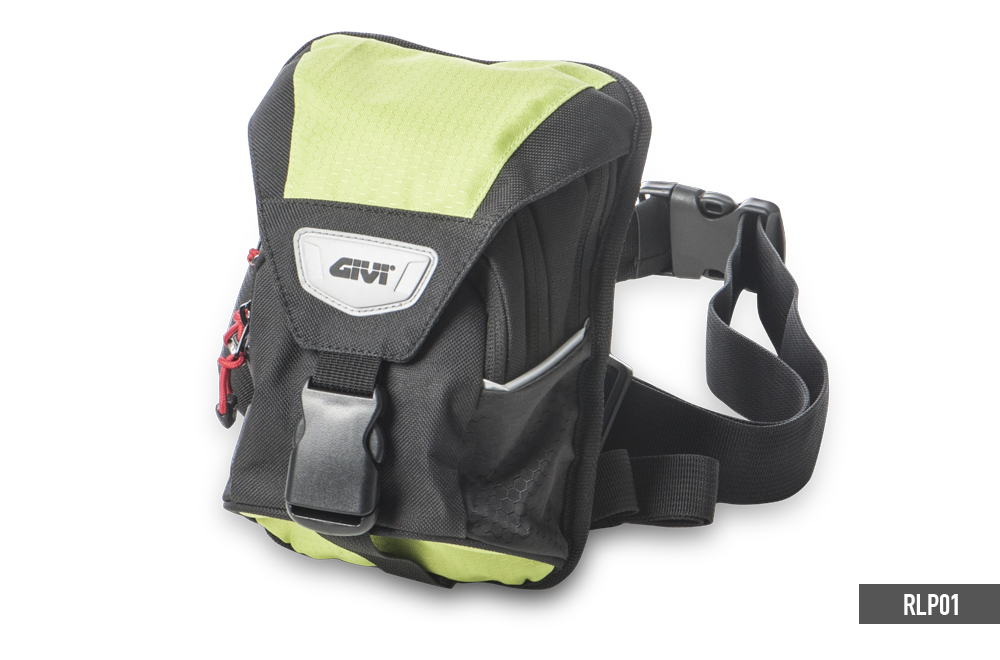 Gunslinger style
The GIVI RLP01 Leg Pouch is another creative and useful way to carry your belongings.
It straps to the waist belt and another belt around your thigh for ultra-secure carrying.
Features:
1-litre volume.
Belts with quick-release clips for easy attachment and detachment.
Reflective panels for safety.
Rain cover.
Usage experience:
The GIVI RLP01 Leg Pouch attaches close to the wearer's body, firstly for security. Secondly, being placed lower than the waist provides clearance for the wearer's limbs. Thirdly, the wearer will find it easier to reach into the pouch to retrieve his belongings. Fourthly, it does not impede on the user while he carries a backpack.
Our customers who have used the product remarked that they liked the sense of security in seeing the pouch right next to them. Additionally, they found it so much easier and faster in finding their stuff in the pouch.
Some even said that it is like a gunslinger drawing out his gun.
The GIVI RLP01 Leg Pouch is priced at RM 96.00(inclusive of SST).
Please visit your nearest GIVI Point, GIVI Specialised or authorized GIVI dealer to view the products. You may click on this link to find their locations. Conversely, you may also visit our official Facebook page or click on this link in our website for more information for the latest news, happenings and other products.
IT PAYS TO BUY GENUINE