GIVI RIMBA RAID 2022 – The Day of the Thai Invasion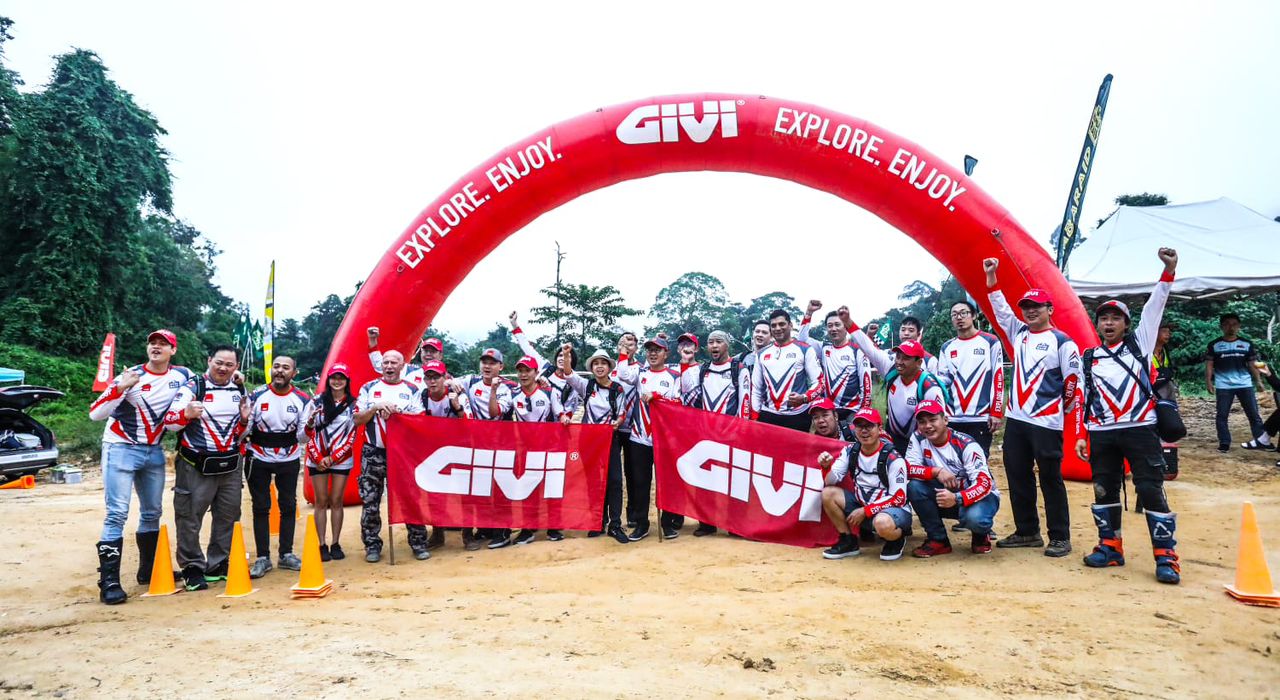 ---
23 SEPTEMBER 2022
A strong partnership of passion and racing between GIVI and Rimba Raid has grown since 2018 and continues to its latest instalment of GIVI Rimba Raid 2022 as the main title sponsor. This year's GIVI Rimba Raid took place in Malaysia's National Park, Pahang saw an attendance of 223 participants from all around the world! A challenging course of nearly 200km was laid out in the thick jungle.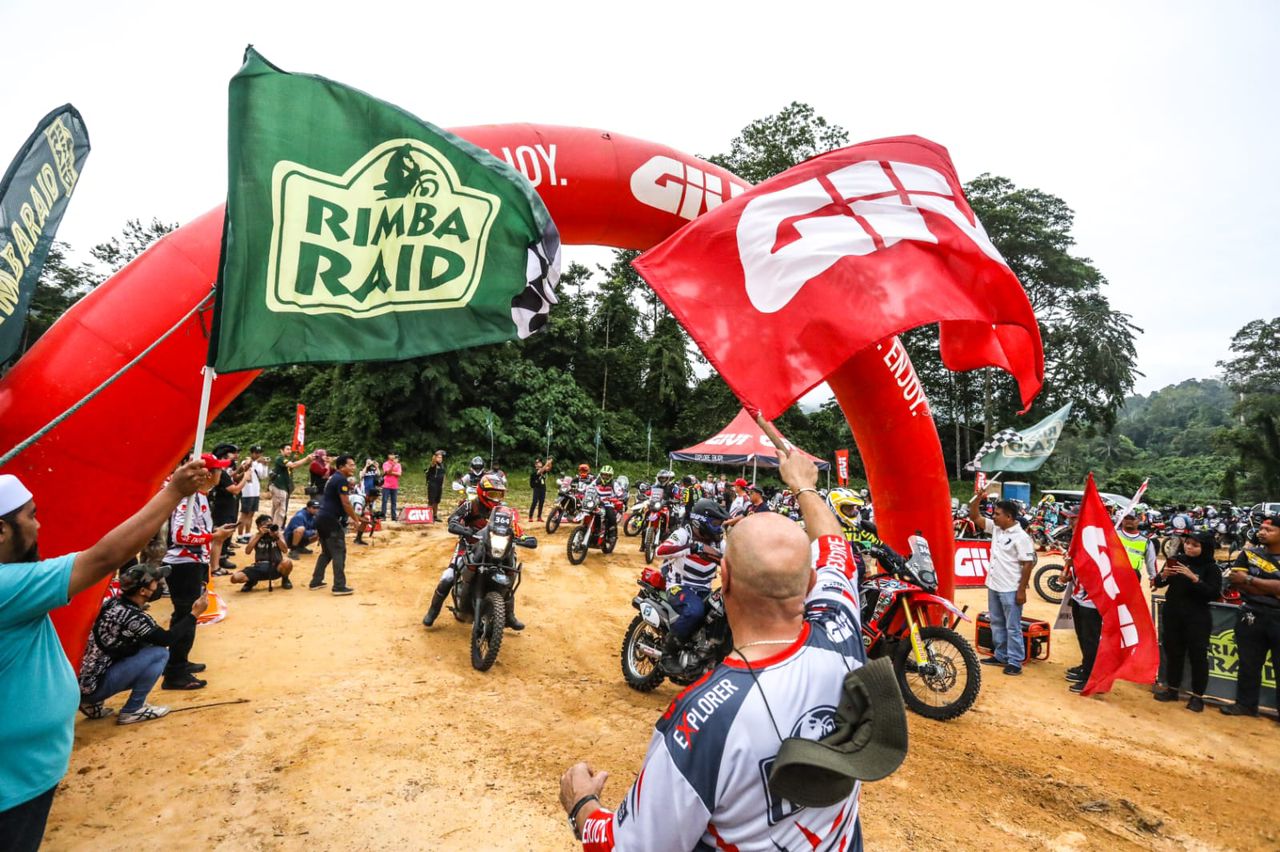 Racers hailed from 15 countries such as Canada, the United States of America, Colombia, United Kingdom, The Netherlands, Italy, Poland, Australia, Japan, Vietnam, Thailand, Singapore, Indonesia, and of course, Malaysia. In this edition, Muhamad Hazlami (Malaysia) on a Aprilia Tuareg 660 and Ong Hoang Vu Nguyen (Vietnam) on a KTM 1190 Adventure flew the official GIVI colors.
This year's races were dominated by Thai racers where they won three out the four categories, including capturing the overall fastest time among the 223 competitors. The winner for the premier Class A for Open Class adventure motorcycles was Piyapoom Thammsat, who recorded 3 hours and 8 minutes . The winner for Class B for midrange adventure motorcycles was Saphon Somroop, and the winner in Class C for enduro motorcycles was Traiphop Boonthang. All three from the Land of Smiles (Thailand).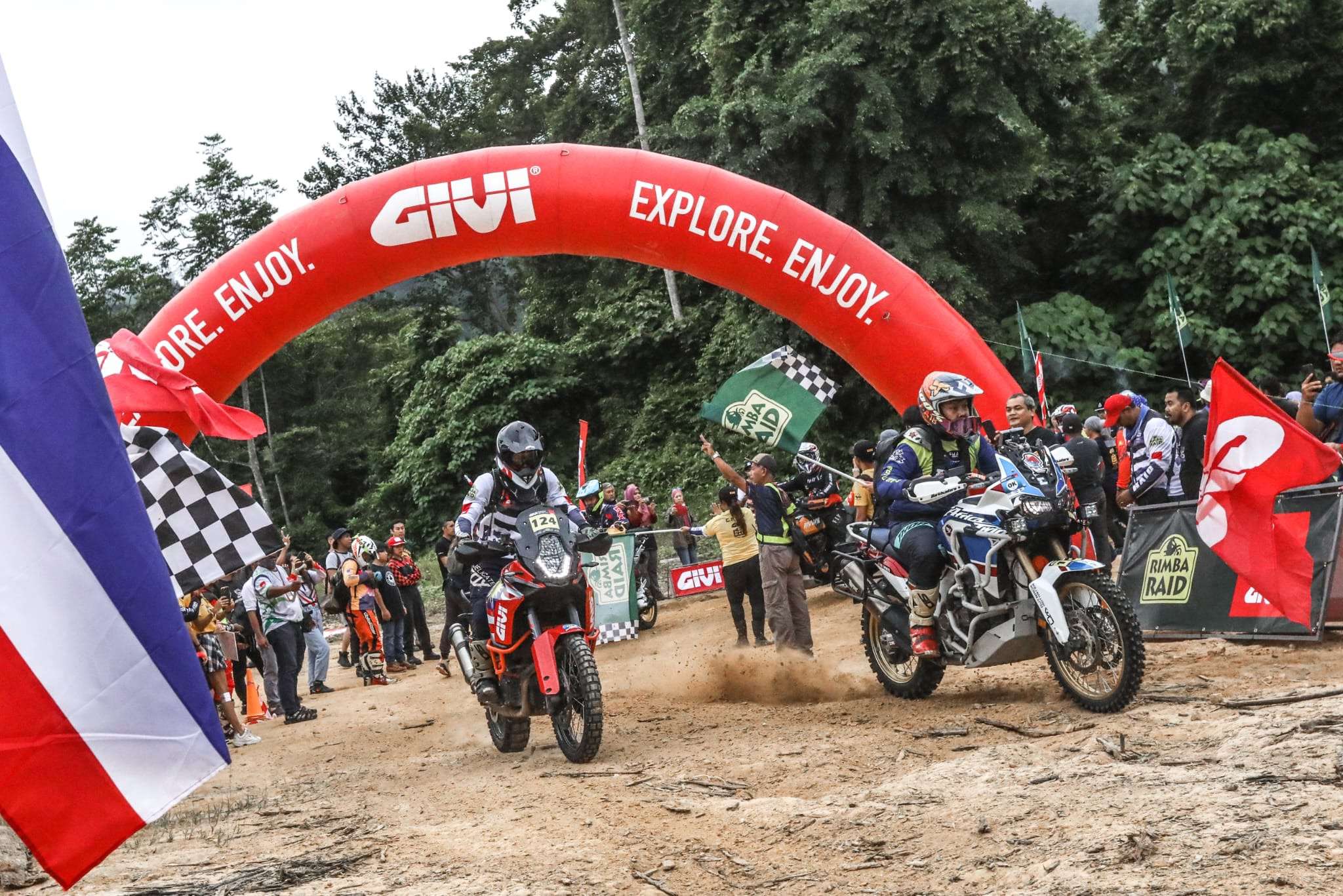 Adding to the event was a special convoy called "GIVI RIMBA CAMP." It was organised as part of the event with international participants from Italy, Singapore, Thailand, Vietnam, and Indonesia to experience the GIVI Explorer's spirit for adventure and all-round excitement! We are looking at more events to come and can't wait to see challenges will be in store as GIVI Rimba Raid continues to grow each year.
See you then!