GIVI Prime Waterproof Waist Bag and Backpack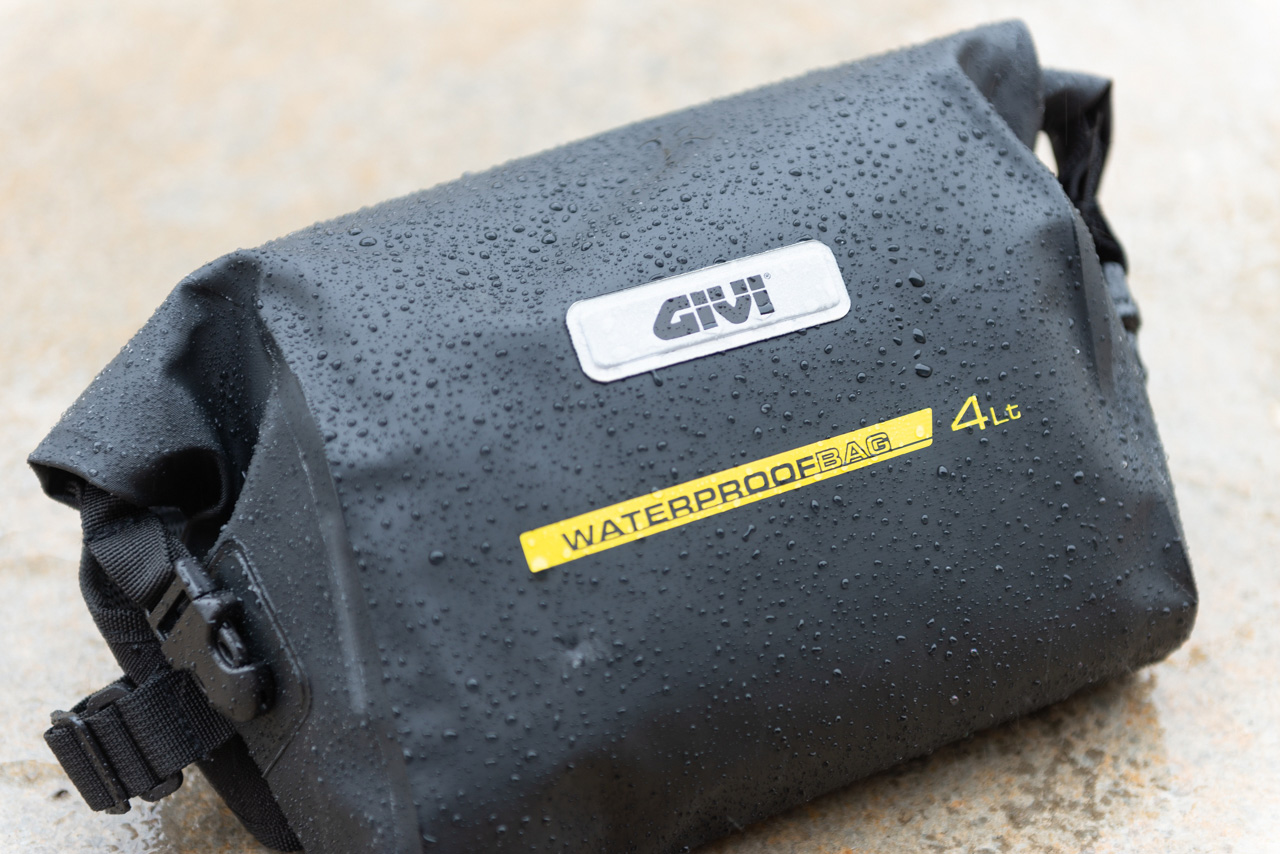 Because your possessions need to be dry too.
The rain is now pouring down outside as we write this article. We do not have to imagine how difficult it must be to ride in this condition, as we do find ourselves in it at times.
Because of that, we know you can hear the rain pelting your helmet like stones, the raindrops stinging your arms and how worried you are about your personal belongings.
That is why GIVI designed and built our products to withstand and even excel under the most extreme weather conditions.
GIVI Prime Waterproof Waist Bag PWB01 and PWB02
We never ride without the PRIME Waterproof Waist Bag, regardless of the type of motorcycle we are on.
That is because having a waterproof waist bag (better known as a "pouch," locally) allows us to protect our phones, wallets and other items from the rain.
The GIVI PWB01 (2 litre) and PWB02 (4 litre) waist bags are easy to use. Insert your items, roll the top, clip the sides off and voila, a waterproof bag. The waist band is strong and secure, and locks in place with a large-sized quick-release clip, which allows for easy manipulation even with riding gloves on.
The larger PWB02 has a smaller compartment inside to separate your items.
There is also a reflective GIVI logo panel and fluorescent yellow strip allows for extra visibility.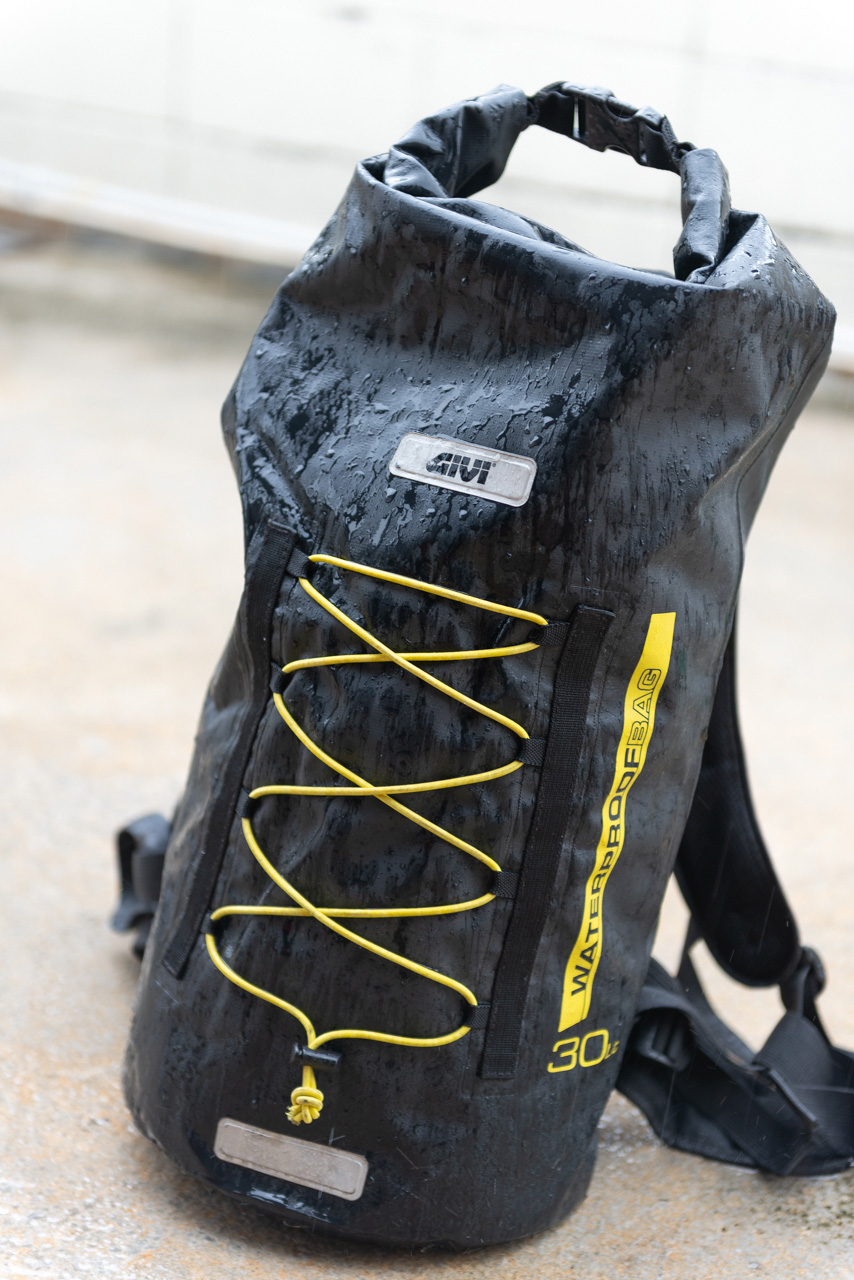 GIVI Prime Waterproof Backpack PBP01
Need more luggage which is waterproof?
Then the GIVI PRIME Waterproof Backpack PBP01 is your answer.
Boasting a storage capacity of 30 litres, you could stuff everything in and still have lots of space.
In fact, we carried 7-days' worth of clothing and personal effects, a laptop and DSLR camera in the backpack to the Phuket Bike Week on many occasions. We encountered dusty roads and bone-chilling rains along the way, but its contents stayed dry.
Other features of the GIVI PBP01 backpack are:
Large opening secured with a quick release buckle.
Large waist band for secure carrying.
A chest band to further secure the backpack to your upper torso.
Wide shoulder straps.
Cushioned back for comfort.
A fluorescent yellow drawstring at the front for extra carrying capacity (sandals/shoes, for instance).
Reflective strips for visibility and safety.
Conclusion
GIVI provides waterproofing solutions for your body and also your possessions. These items are 100% waterproof and have been extensively tested, as with all our products. As we mentioned earlier, being waterproof also means that your items are also safe from dust contamination.
Remember to purchase only the genuine items from GIVI Points and authorized GIVI dealers. Please click on this link to locate one which is nearest to you..
IT PAYS TO BUY GENUINE