GIVI MOTOWAZI MARSHAL RIDING SAFETY COURSE (MUAR, JOHOR)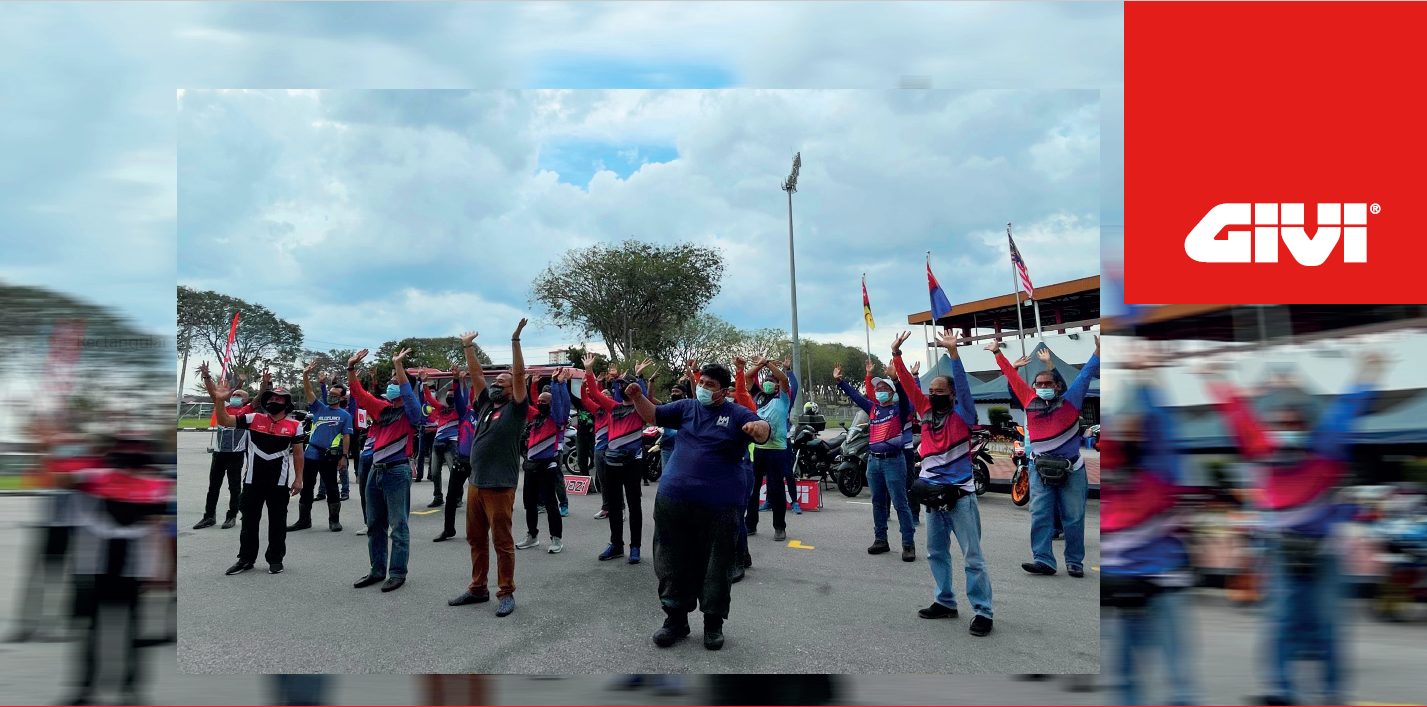 13 MARCH 2021
The Red Explorer was on the move again for "GIVI Marshal Safety Riding Course 2021"!
This time in Bandar Maharani, Muar, Johor!
And this time around supported by the MUAR MUNICIPAL COUNCIL (MPM). A one-day event took place at the Mini Stadium, Sultan Ibrahim and over 30 participants from Johor Bahru, Kuala Lumpur and, Selangor attended the Level 1 Marshal Course and basic Safety Riding!
The theory session began in the morning and the practical sessions later in the afternoon focused on motorcycling safety technics by MOTOWAZI…also greatly supported by Police Diraja Malaysia (PDRM) and the Malaysian Road Transport Department (JPJ). YBHG Tuan Haji Mustaffa Kamal Bin Dato' Haji Shamsudin, District Officer of Muar, made his presence during the certificate ceremony at the end.
Last but not least, we hope these safety campaign courses will get tremendous support and following from the motorcycle communities… we look forward to much more collaborations with the local authorities to promote safety awareness…
Till then… See you guys soon..!