GIVI MOTORCYCLE SECURITY RANGE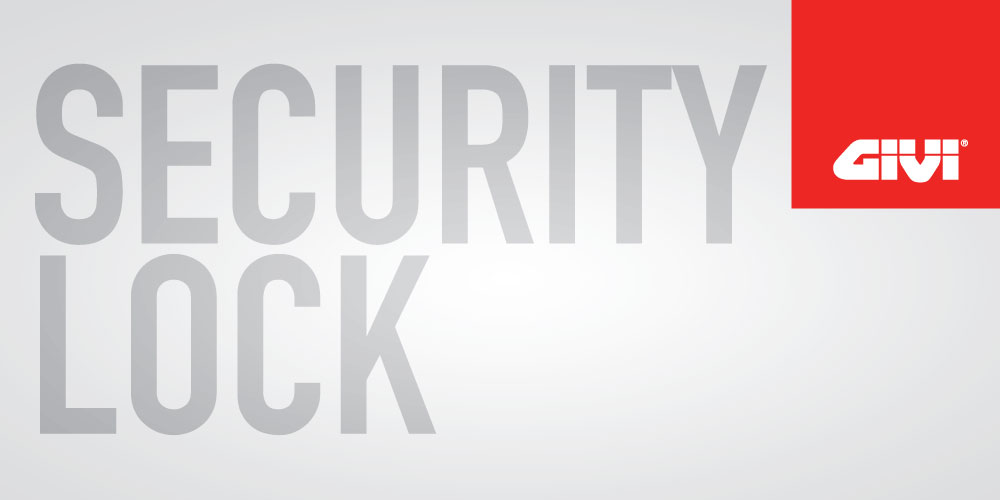 Because your belongings deserve protection
Recently, the Department of Statistics Malaysia revealed that motorcycles are the most stolen vehicles in the country.
In 2018, 26,779 motorcycles were reported stolen, compared to 7,412 cars and 1,761 vans or lorries. That equals 360% more than cars but remember that these were recorded cases. Who knows how many more were unreported?
We are not trying to scare you here. It goes without saying that losing your motorcycle is problematic. You have to lodge a police report beside notifying the finance and insurance companies. You may even find it difficult to apply for a new loan and if you do, the price of your new insurance policy will knock a big hole in your bank account. You would have to endure all these while the thief disappears with your pride and joy.
The only one solution against theft is to lock up your bike with strong and reliable locks. Thieves usually look for easy opportunities that will allow them easy access and quick getaways, rather than spend too much time in trying to break a lock or multiple locks and risk being caught.
GIVI offers a number of solutions.
Locking your brake lever means the bike become immobilized. The TL12 needs the front brake lever to be pulled back, hence applying the front brake and locked in position. doing this also locks the throttle in place. Removing the brake hose will end up with no brakes and the throttle still could not be twisted for power.
The TL14 cable lock allows you to tie your bike to an immovable object. It features thicker twisted wires inside, making it more difficult to cut or saw through. Although we do not recommend this, some riders use the cable lock to loop around the chin bar of their fullface helmets and lock them to their motorcycles.
The TL15 resembles the ubiquitous padlock but is specifically made very tough. The U-hook is much thicker than the normal padlock to resist cutting and sawing. It would take an acetylene torch to cut and even then, it takes time. It can be used as a disc lock but better to loop the hook through the holes of the chain sprocket.
The TL8X is the full-size U-lock. It can be used to secure your bike to an immovable object. Just like the TL15, the U-hook is thicker and harder to cut through.
This disc lock is built as tough as they can get. Just like the other GIVI locks, it is painted in bright fluorescent yellow to remind you of its presence. It mounts flush against the brake disc hence making it impossible to squeeze a saw blade in.
There you have it. We would like to add that there is not one magic way of securing your motorcycle. Instead, a combination of different types of locks is the best bet.
Please visit your nearest GIVI Point, GIVI Specialised or authorized GIVI dealer to view the products. You may click on this link to find their locations. Conversely, you may also visit our official Facebook page or click on this link in our website for more information for the latest news, happenings and other products.
IT PAYS TO BUY GENUINE GIVI PRODUCTS