GIVI M10.1 ACQUA DEMI JET HELMET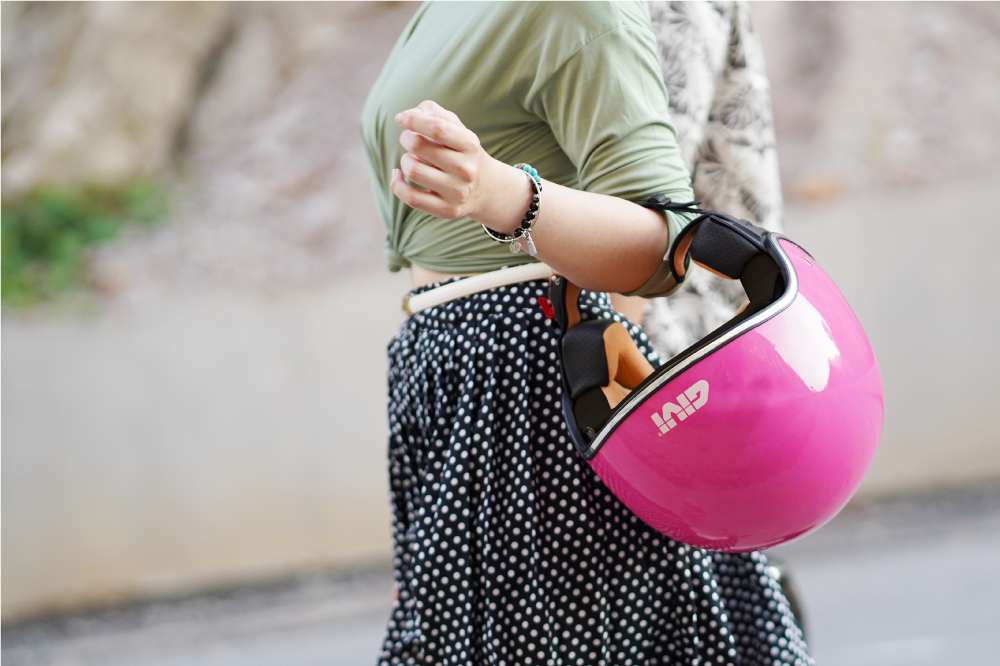 The best helmet for urban riders
The GIVI M10.1 Acqua Demi Jet helmet is ideal for urban riders who want a helmet that is compact, lightweight, yet loaded with convenient features.
Features:
High quality polycarbonate shell.
Drop-down, internal sunvisor.
Nominal weight of only 1050 g.
Anallergic fabric on paddings to fight bacteria and odour.
Removable internal paddings for washing.
Micrometric fastener for accurate and comfortable securing.
Available from S to XL sizes.
Available in four colours: Graphic Lava Black, Graphic Lava Cream White, Soda Metallic Black, Soda Metallic Fuscia.
Usage experience:
The GIVI M10.1 Acqua Demi Jet helmet was developed with urban riders in mind, especially those who ride mopeds and scooters. The helmet's styling complements the lifestyle of these riders and their wish for a lightweight and comfortable helmet for the congested urban roads.
But the GIVI M10.1 Acqua is not a featureless helmet despite its affordable price.
The drop down sunvisor offers the wearer protection from the elements as well as harsh sunlight. The paddings are comfortable and conform to the wearer's facial features almost instantly without needing a long time to break in. The paddings are also removable so that they can be washed.
Last but not least, the micrometric chin strap fastener allows for quick and convenient fastening and release.
Please visit your nearest GIVI Point, GIVI Specialised or authorized GIVI dealer to view the products. You may click on this link to find their locations. Conversely, you may also visit our official Facebook page or click on this link in our website for more information for the latest news, happenings and other products.
IT PAYS TO BUY GENUINE GIVI PRODUCTS