GIVI B42N "ANTARTICA" MONOLOCK TOP CASE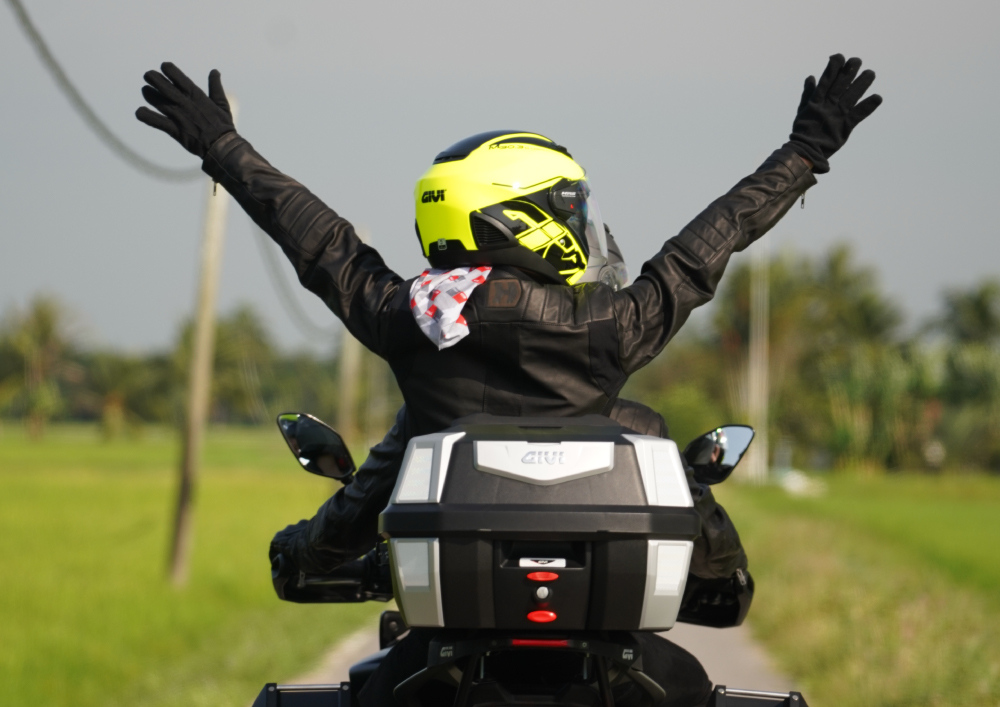 The Beginning of a New Revolution
We at GIVI have always prided ourselves in presenting the latest accessories for motorcyclists in order to lead, rather than emulate the market. And in that quest to be Number One, we often revolutionize the segment.
However, we never forget our philosophy that what we produce must benefit the motorcyclist. There is no point in creating products that look good but is otherwise bothersome to the user.
It is through this understanding of the hearts and minds of actual users that we created the revolutionary GIVI B42N "Antartica" Monolock Top Case.
FEATURES:
Reflective Prismatic Elements for unprecedented visibility.
Micro 3 Locking System for easy and secure locking.
Made from GIVI's proprietary high-grade polypropylene (PP) material.
Strong and long-lasting.
Reinforced peripheral structure.
42-litre capacity.
The most prominent features on the B42N "Antartica" are the large reflective panels we call Reflective Prismatic Elements. These panels are very sensitive to light and will shine brightly at night. They are angled for direct and oblique reflections, ensuring that other drivers can see you from different sides.
The revolutionary Micro 3 Locking System is so easy to operate even with one hand. This makes opening and closing the case much easier, should the user be holding items in the other hand. The system opens easily with one push of the button, and snaps shut easily and securely with one click.
We also improved the strength of the case, especially around the periphery of the top clamshell. This lets the case hold its shape and strength, crucial factors if a thief attempts to smash the case open. Apart from that, the shell's integrity is maintained should it be involved in an accident.
Last but not least, the case is made from GIVI's proprietary high-grade mix of polypropylene (PP). The material has earned great trust from our customers for many decades.
Please visit your nearest GIVI Point, GIVI Specialised or authorized GIVI dealer to view the products. You may click on this link to find their locations. Conversely, you may also visit our official Facebook page or click on this link in our website for more information for the latest news, happenings and other products.
IT PAYS TO BUY GENUINE GIVI PRODUCTS