GIVI AID TO COVID-19 CHILDREN'S ACTIVITY CENTRE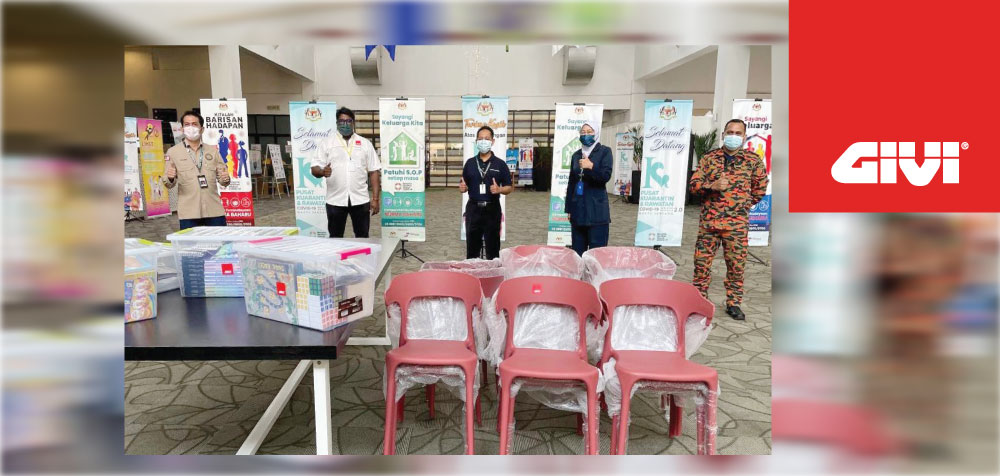 QUARANTINE CENTRE, MAEPS, SERDANG
16 JUNE 2021
GIVI under it's #GIVISTACARES initiative and #CARETA media collaborated with the National Disaster Management Agency Malaysia (NADMA), GIVI with the aid of Careta made a contribution of several items for Children's Activity Centre at Quarantine and Low Risk Treatment Centre, Maeps, Serdang. The contribution comprising of tables, chairs, coloring, books, and stationaries for young patients whom are currently undergoing quarantine and treatment at the quarantine centre.
The supplies were handed over to Dr. Shahabuddin Ibrahim, Director of Quarantine and Low-Risk Treatment Center, Maeps 2.0. We were also been welcomed by the frontliners during the contribution ceremony.
Last but not least, we at Givi hope the cases of COVID-19 in this country will decrease soonest and the children at the centre will enjoy load of activities with the donations given… To all, please stay safe and stay home.