FLAG OFF CEREMONY ANITA YUSOF "GLOBAL DREAM RIDE 2"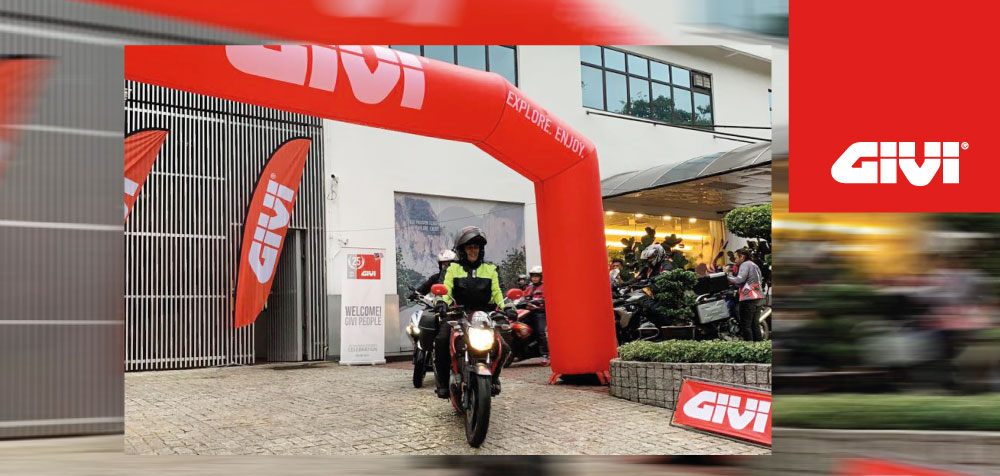 1 DECEMBER 2019
After successful accomplishment three years ago in Global Dream Ride (2016), GIVI Brand Ambassador, Anita Yusof continues
her adventure and explorations with Global Dream Ride 2 (GDR 2) to cover 70 countries over 7 continents around the world.
The flag-off ceremony was held at GIVI Asia, Bukit Beruntung and officiated by the Managing Director of Givi Asia, Mr. On Hai
Swee. Also, in attendance to support and show admiration to Anita was Malaysia Socio -political activist and writer, Datin Paduka
Marina Mahathir during the ceremony. A light refreshment for the VIPs and guests has been served during the event.
The flag off ceremony was supported by local bike groups and fans from Givi Bella, Lanun Bikers and Lady Bikers Malaysia (LBM) that
escorted Anita to Kuala Lumpur International Airport (KLIA) even in the rainy weather.
We wish her a safe trip and all the best for her in completing her journey!