Essential Gear for the Daily Commute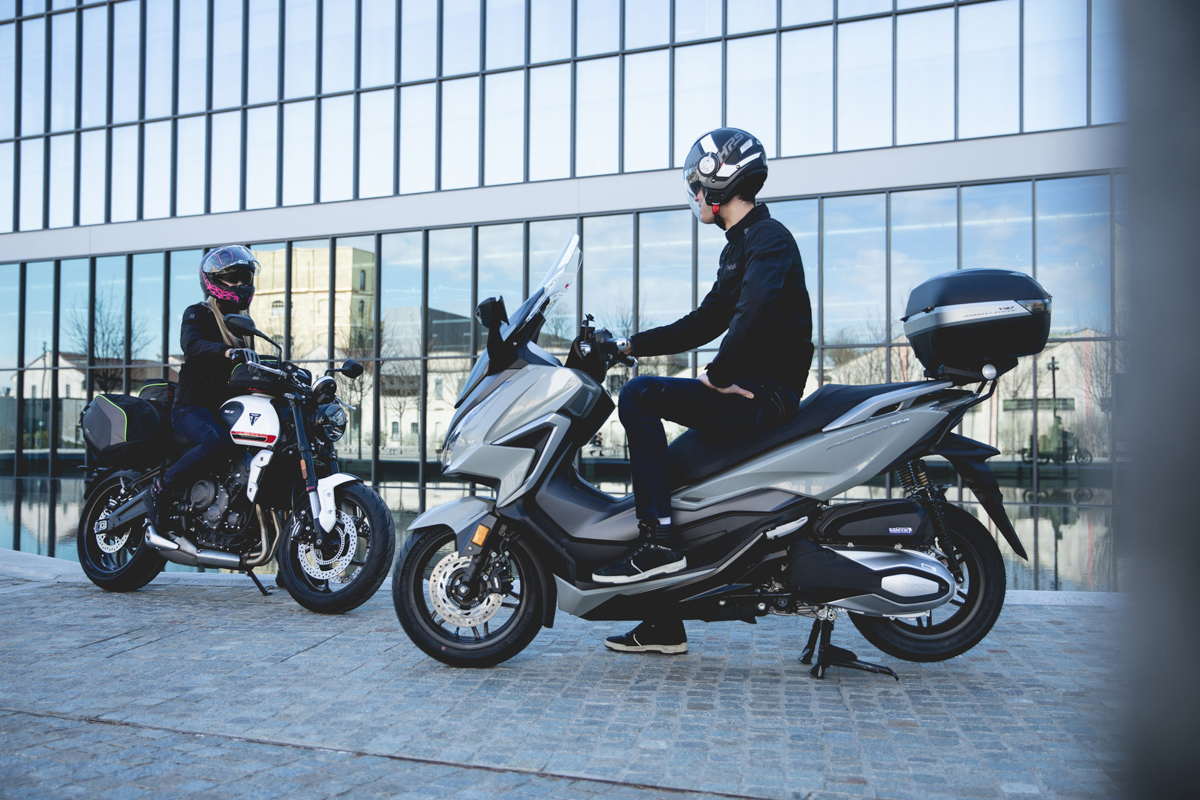 The drudgery of driving to work in the major cities is reaching terrifying levels these days.  Add unskilled and reckless drivers to the mix and you get "horri-traffic." On the other hand. Therefore, the motorcycle is the best method for the daily commute, bar none. Some of the advantages are:
No wasting time and fuel in traffic jams while listening to "songs" that assault our senses and intelligence.
No queueing up at the toll plaza. As in paying to get stuck in another jam.
No parking hassle and cost. Think about it: You need to pay for NOT using your car. Cute.
No need to wait too long to get to the next petrol station or RnR for a toilet break.
Public transport? In Malaysia? Let's not go there, shall we?
However, let us not lose sight of our safety as being on a motorcycle is some 6 times risker than driving. A motorcycle also has much lesser luggage space. On top of that, we are exposed to the elements.
But fret not. GIVI's products are created by bikers for bikers, because who understands bikers other than bikers? Here are (some) essential GIVI products to make your daily commute safer, more convenient, and more enjoyable (well, at least until you get to your workplace).
1. Helmet
Truth is, the full-face or modular helmet provides the best protection. There are plenty to choose from in the GIVI catalogue. However, most urban riders prefer the open-face helmet as it provides better airflow for cooling, especially for the daily commute. If so, there are many of helmets in this category.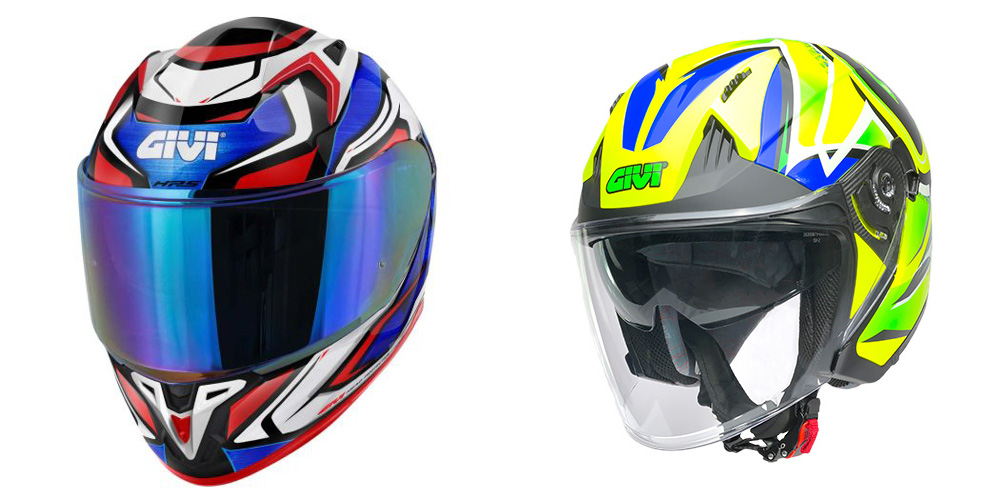 2. Jacket
Wearing an extra layer of clothing such as a wind-cheater keeps wind off the body, that's for sure. However, it does not protect us from impacts and abrasion. Therefore, there is no substitute for a jacket made specifically for riding a motorcycle. Fabric and mesh material are the best for riding in traffic and our climate as it provides great airflow. It also dries up faster should we get caught in a rainstorm.
3. Gloves
Summer gloves work nicely as they are lighter and dry faster. But best not wear those for off-roading as those are too thin to provide the necessary protection against the road.
4. Waterproof garment
Hot one minute, heavy rain the next. That's equatorial weather, especially during the monsoon months. Riding while being soaked to the bone is uncomfortable to say the least; inconvenient when we have to wait out the rain and reach work late; and downright dangerous when our minds are elsewhere (including a full bladder) when we are wet and miserable. It goes without saying that a set of waterproof rain suit is essential.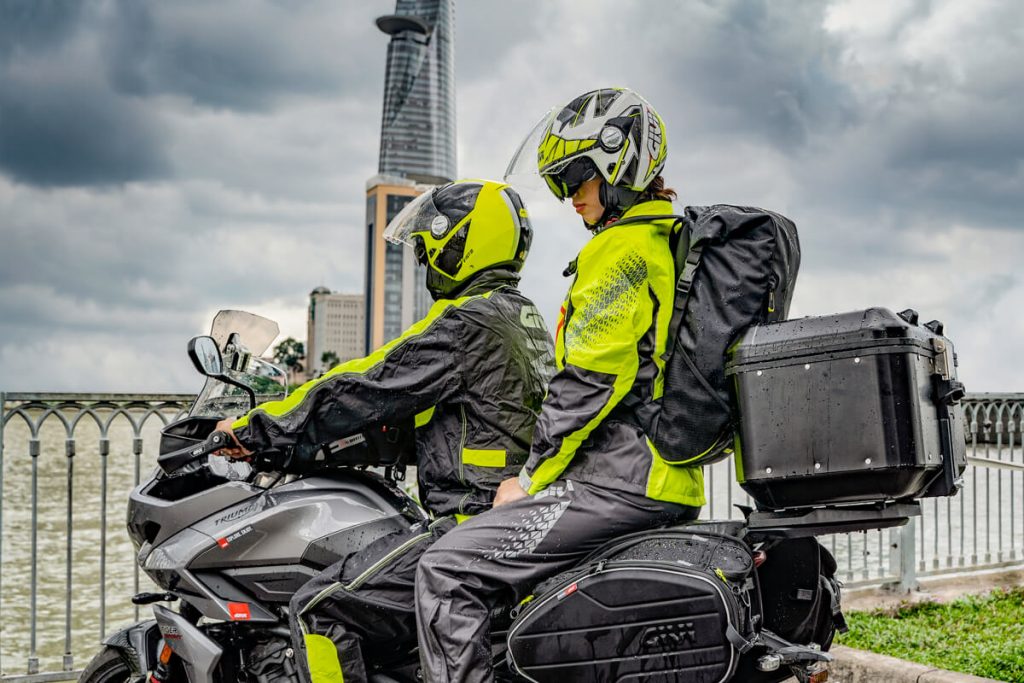 5. Extra luggage space
Smaller motorcycles are equipped with "baskets" so it's easier for us to carry our items. Unfortunately, it's also easier for snatch thieves to yank that laptop bag out of the basket. So, carrying or leaving your valuables in the basket is a test of your faith in humanity.
Bigger motorcycles, on the other hand, have as much storage space as a tuna sandwich. This is why some big bikes have very limited tools or even no tools at all!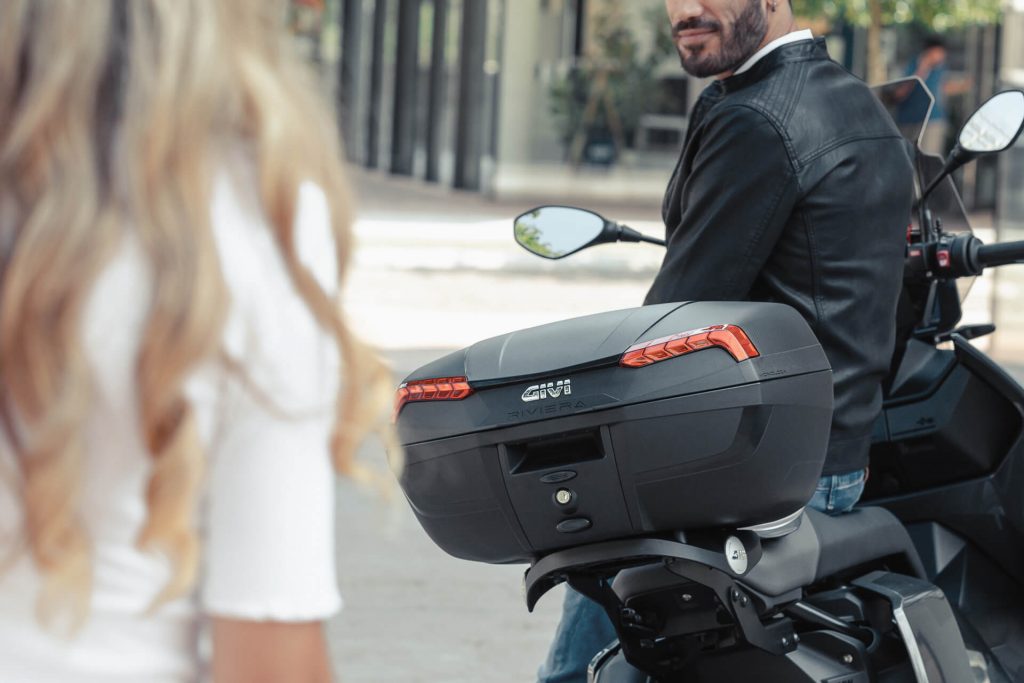 It's not a coincidence that GIVI began producing motorcycle cases and luggages (and got good at it) because it's a necessity not only for our daily commute, but also for any application. There's one of any conceivable size and style for our needs. Plus, the hard cases are water resistant and the locking systems are secure allowing us to dump our belongings in there and off we go.
Other options include tank bags, saddle bags, tail bags, and backpacks, all with their own applications and merits.
6. Security
2,197 motorcycles were reported stolen last year. The number may seem small, but it represented 54% of all vehicles reported stolen. key word here is "reported" as many more cases that surely went unreported. Thieves look for easy targets to score so one or two extra sets of locks will deter them, especially when you park in a motorcycle parking zone. Time to get yourselves some sturdy locks.
Where can I see these gear?
Please click on this link to look for your favourite GIVI riding gear.