2023 Ducati Panigale V4 R Launched in Malaysia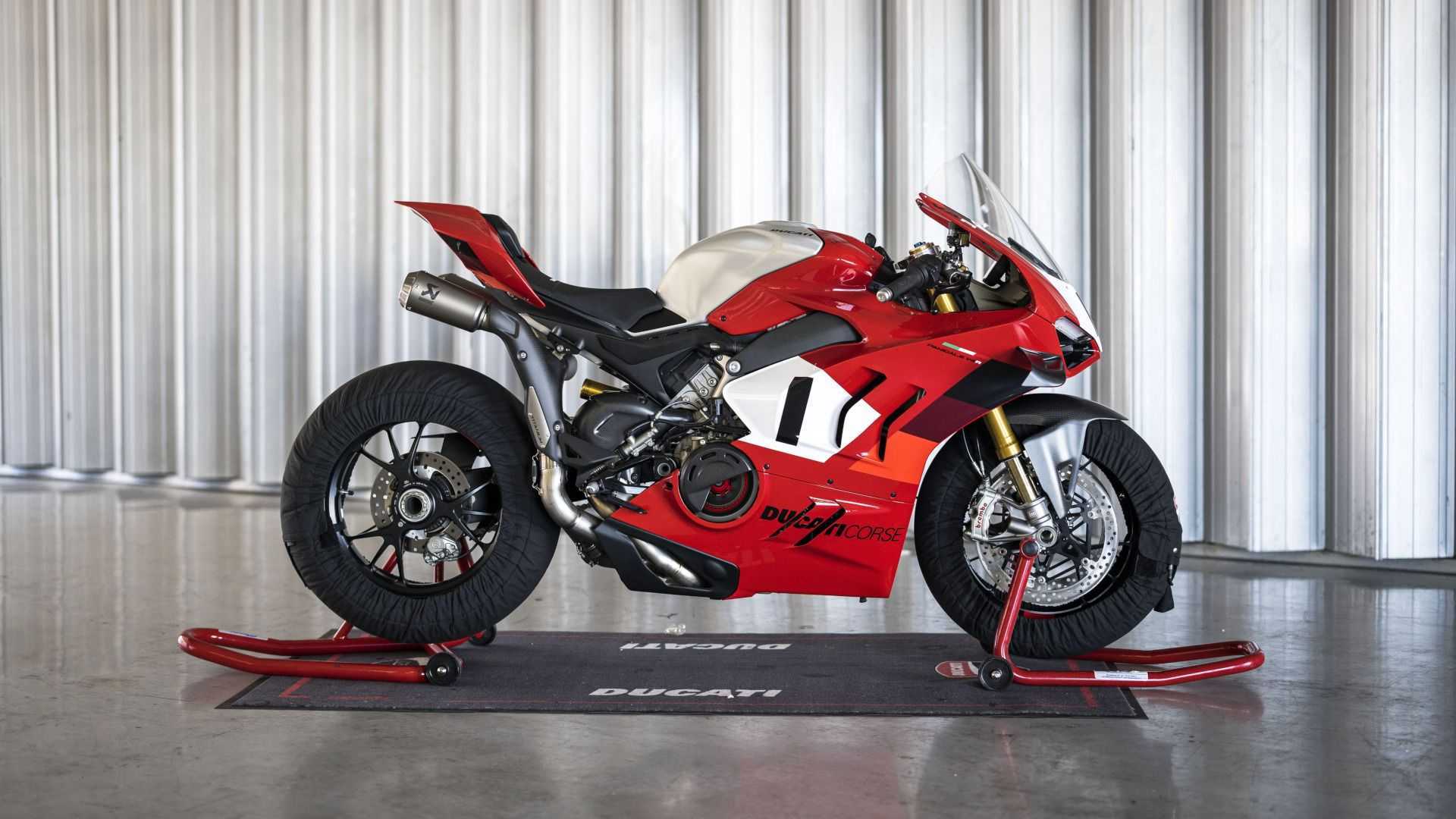 The 2023 Ducati Panigale V4 R was launched in Malaysia recently.
Wait! What's the difference between the Panigale V4 R and Panigale V4 S?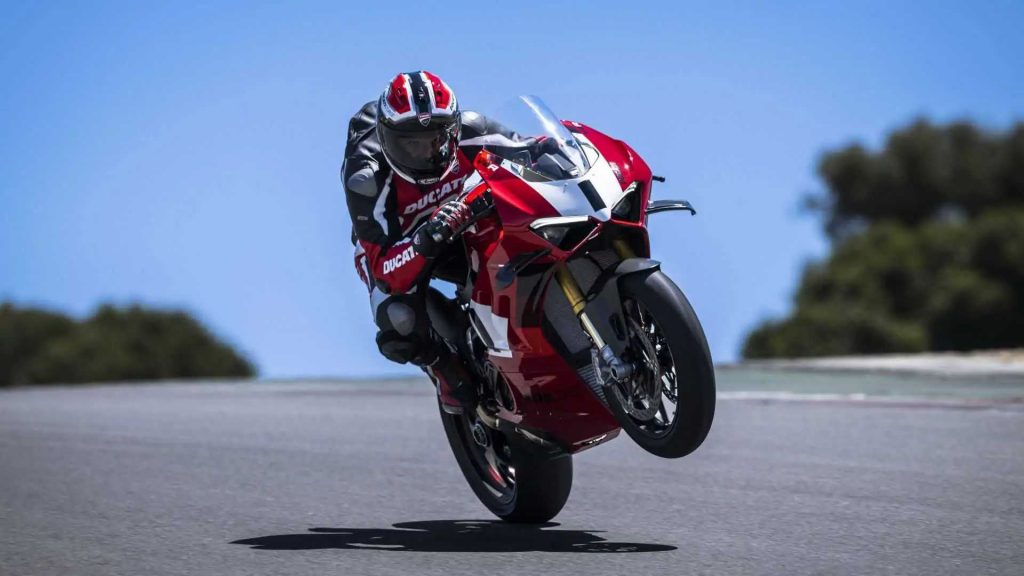 The Panigale V4 R is a special homologation model in order to qualify it for racing in the World Superbike Championship (WSBK). The championship consists of production motorcycles, thus each manufacturer that takes part needs to produce a certain quantity of machines for racing depending on their overall production capacity. As such, manufacturers tend to produce specialised machines with the best possible specifications for road use such as this V4 R, the Honda CBR1000RR-R SP (vs. CBR1000RR-R), Kawasaki Ninja ZX-10RR (vs. ZX-10R), BMW M 1000 RR (vs. S 1000 RR), Yamaha YZF-R1M (vs. YZF-R1) and so forth. As the production hence selling cost of these bikes are very high, they are thus Limited Edition models.
Thus, the Panigale V4 S is the standard production model with non-race specs.
What is new in the 2003 Panigale V4 R?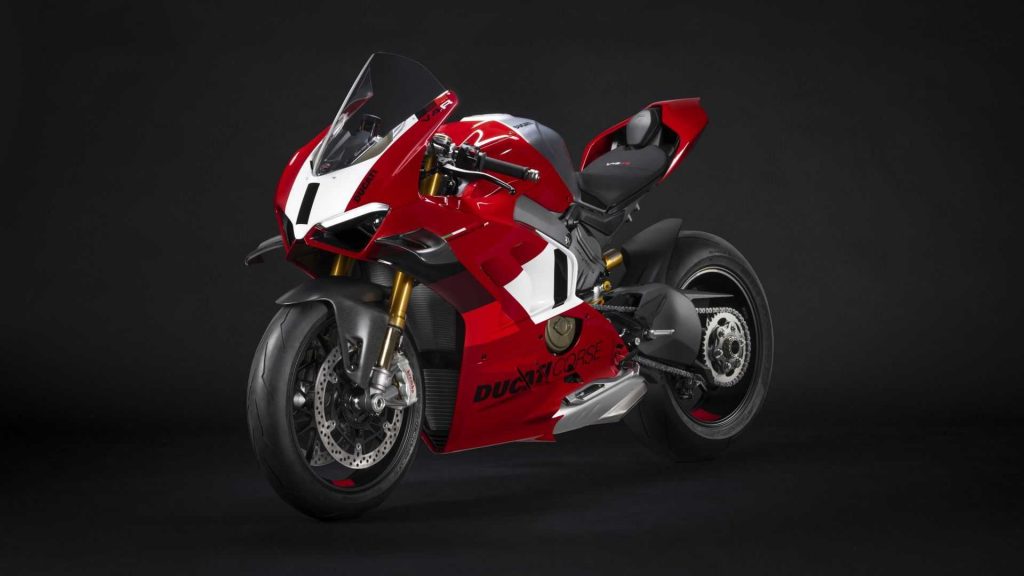 Alvaro Bautista was crowned the overall WSBK champion of 2022, riding a Ducati Panigale V4 R. As such, the factory decides to create an even more powerful new bike. For comparisons, the engine of the roadgoing 2022 Panigale V4 R was already producing 218hp at 15,500 RPM. Ducati raised the maximum RPM limit to 16,500 RPM in 6th gear for the 2023 bike.
In addition to that, a new race exhaust plus the use of a specially formulated fuel by Shell ups the engine power to an astounding 240.5HP!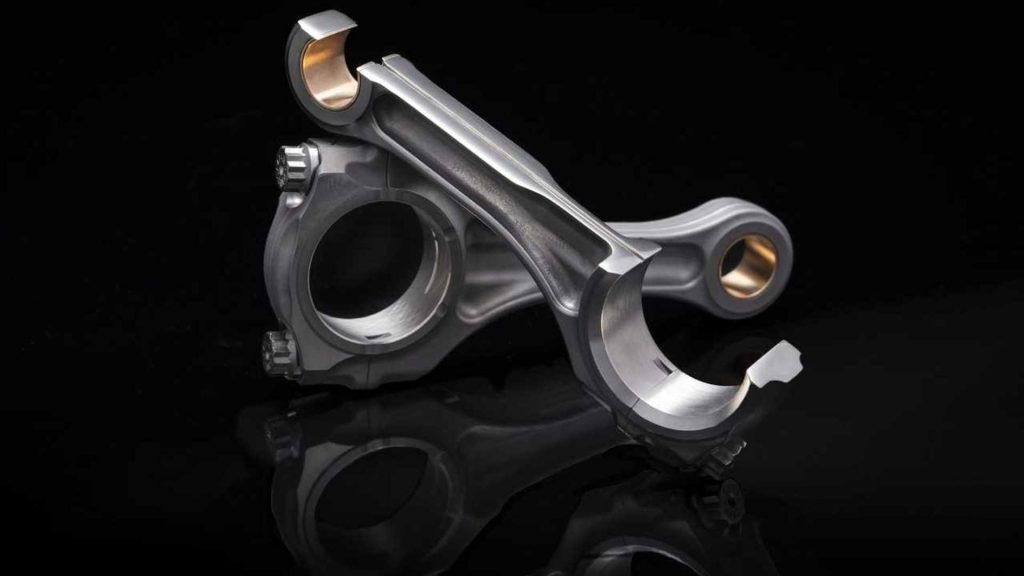 To achieve this, Ducati embarked on a quest to lower inertia forces and friction in the engine. Part of this was achieved by using a drilled titanium connecting rod, in addition to pistons coated with DLC (diamond-like coating). Each piston is also lightened by 5 grams. A 5 gram reduction may not seem a lot in our hands, but it is a huge factor when each piston goes up and down 33,000 times at 16,500 RPM! (A piston goes up once and down once at each RPM i.e. complete 360-degree rotation of the crankshaft.)
What does inertia mean?
Each object with mass (multiply by the force of gravity of 9.8 m/s/s to obtain the weight) has inertia, regardless if it is standing still or moving. The higher the mass, the higher the inertia it produces. As such with these pistons, the reduction in inertia means the spinning crankshaft needs less power to push the piston up the cylinder, and conversely to yank it back down. Consequently, there is less parasitic power loss and the engine revs much quicker. So, now you can see why a 5 gram reduction is a big deal!
What about the electronic features?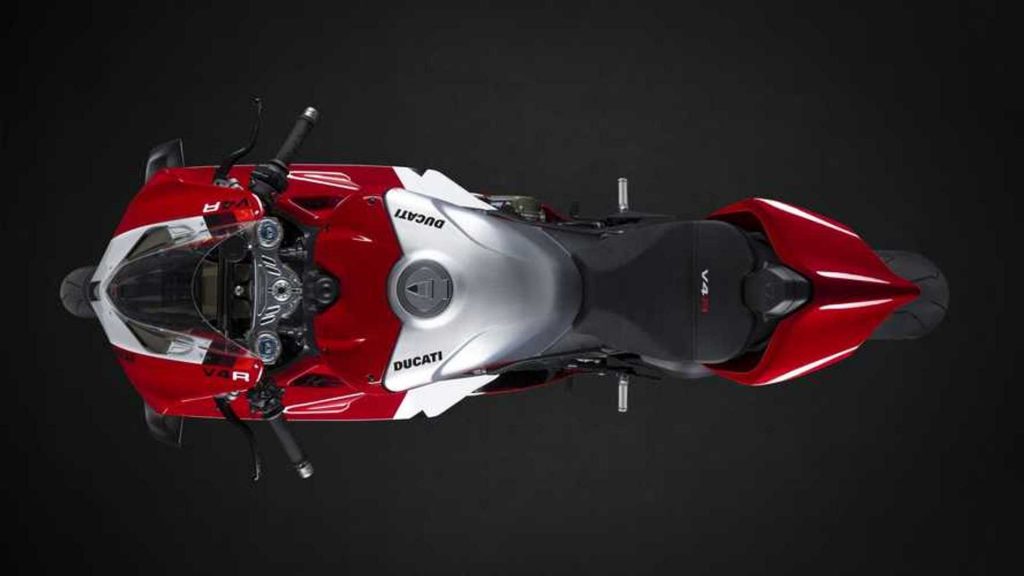 Ducati motorcycles are synonymous with electronics and this bike is of no exception, of course.
However, instead of the previous engine modes, Ducati introduced two new ones called FULL and LOW. As the terms imply, FULL accesses full engine power, while LOW limits maximum engine power to 160HP for a more relaxed (yeah, right!) riding experience.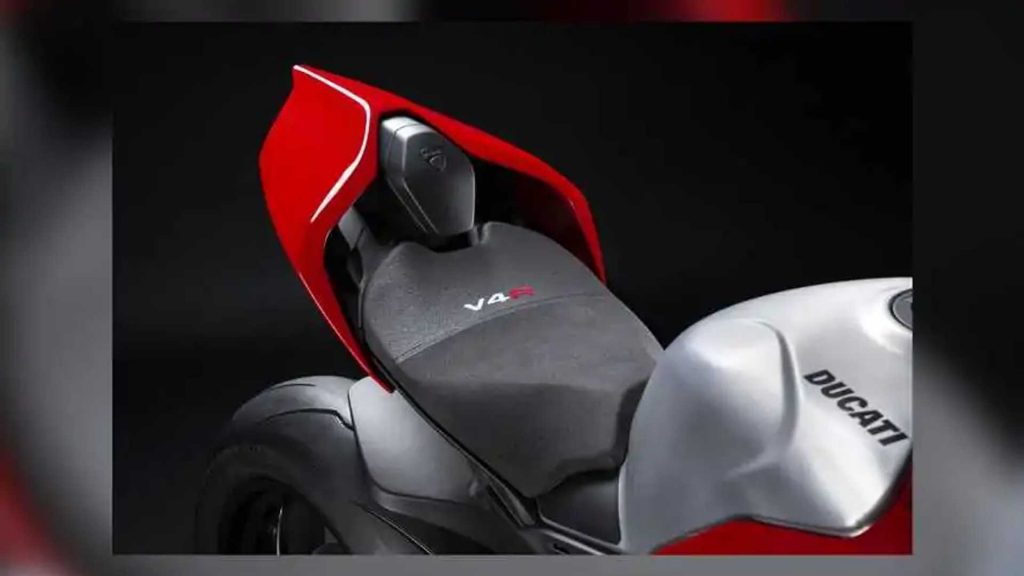 There are other revisions, too, including the Ducati Quick Shift which is now optimised for smoother gear changes at lower RPMs and non-full throttle applications. The Ohlins NPX25/30 forks how have 5mm more travel. Addtionally, the swingarms pivot is now higher, which adds 20mm to the seat height. Its fuel tank is also bigger at 17 litres.
Ok, ok, how much is it?
A haughty luxury sportcar maker once said, "If you ask for the price, it means you can't appreciate it." Oh c'mon, there are already three bookings for this bike now.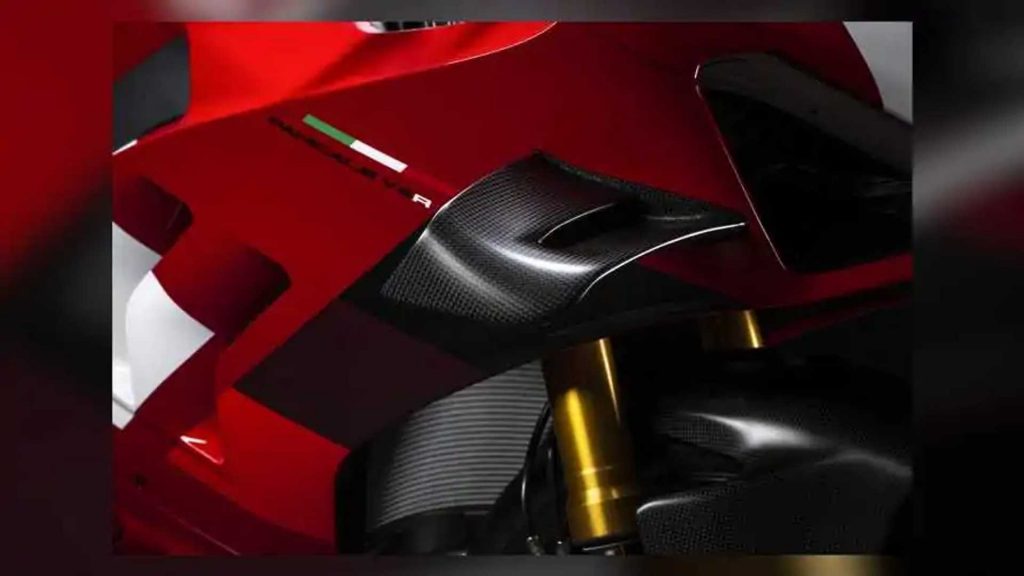 So, how much? The 2023 Ducati Panigale V4 R is priced at RM458,900.