10 ESSENTIAL ITEMS WE DO NOT LEAVE BEHIND
09 Aug 2021
News,
[Sassy_Social_Share]
One call to us bikers that is difficult to resist is the open road. Out there, the wind on our bodies, wide view ahead, the freedom.
Touring is not the same as hopping on the bike to your favorite mamak 10 kilometres away. Instead, we need to plan and carry along an inventory of essential items.
Cable Ties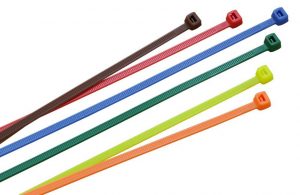 The cable tie is the most useful item in your inventory, as it is a multi-purpose tool for a myriad of emergency repairs, such as tying up loose number plate, levers, bodywork, cables and wires, etc.
Duct Tape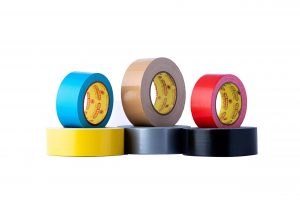 The duct tape is possibly the best human invention after soap. We can use it to patch leaking rain gear. Or tie up riding boots that have split open. Some riders have used it as a makeshift sling.
Bungee Cord
The bungee cord is another one of those universal tools. Inexpensive, easily available and easy to use, it is useful for tying almost anything down. You can use it together with a cargo/helmet net to expand your luggage carrying capacity, and also for emergency repairs.
Tools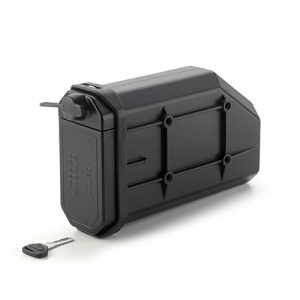 Most manufacturers provide only enough tools, so it is up to you to pack a good set. You do not need to drag the tool chest along – just bring the necessities – and store them in the GIVI S250 Tool Box.
Tyre puncture repair kit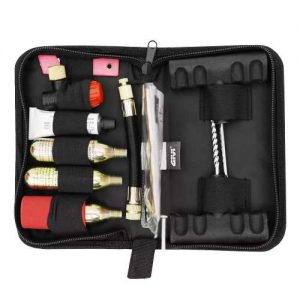 Never hit the open road without one. A flat tire in the middle of nowhere is as convenient as canned food without a can opener. The GIVI S450 is complete with the necessary tools and CO2 inflation canisters so we do not have to bring an air compressor.
First aid kit
Better to have one and never to use it, rather than not have one when you want to use it. The GIVI S310 is complete with alcohol swabs, gauze, tape and a pair of scissors. Best of all, the entire pack is very compact.
Chain lube
The chain needs to be lubricated at every 500 km. A poorly lubed chain will increase fuel usage and rob engine power. It will also shorten its lifespan. So have a small can under your seat for the long trips.
Flashlight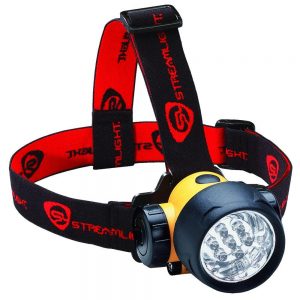 Mobile phones may have flashlights but holding it while attempting to work on your bike is next to impossible. Best to get a headband flashlight so you could use both hands.
Extra earplugs
Earplugs seem to vanish into thin every single time during rides. That is why we should always bring an extra set.
Rain Gear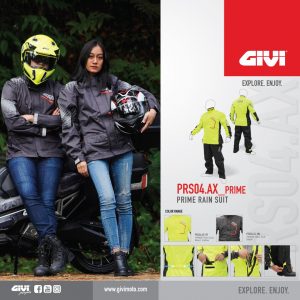 Riding wet could turn a whole trip into misery. GIVI makes the best rainsuits for motorcyclists, hands down. There is every style and colour to fit our tastes.